Our favourite weekday recipes!
It can be difficult to cook healthy meals from scratch after a day at work, especially if you're trying a new diet and maybe don't have your favourite recipes at your fingertips. So here's some of our favourite weeknight meals that are easy, fuss-free and delicious.
Our Love Veg burrito is an easy weeknight dinner and makes a tasty lunch the following day. Try adding some paprika and liquid smoke to the mix and some grated vegan cheddar on top, then lightly toast your wrapped burrito in a hot frying pan to seal it and give the tortilla a crunch.    
You can't beat a homemade soup with avo toast for lunch, and one of these is sure to take your fancy. If you make a batch on a Sunday you could have it for lunch during the week, delicious and thrifty!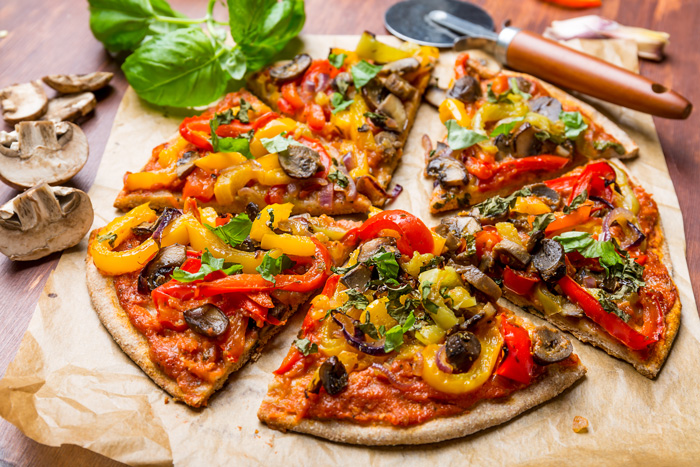 A classic stir fry has got to be part of your cooking repertoire. Try adding some Tofoo Co. smoked tofu to our recipe for a quick and easy dinner.
Shepherds pie has got to be the ultimate comfort food for a winter evening. Our lentil and sweet potato version puts a twist on the old classic.
These smoky lentil burgers will definitely become one of your favourites. They're great in a bun with salad and Follow Your Heart vegan mayo, or with rice or quinoa salad and hummus.
Who doesn't love dahl? We've got a mouth-watering chickpea version that is perfect with your own homemade flatbreads.
You might think making your own pizza is time consuming and hard work. But this no knead recipe couldn't be easier! Try topping with some vegan mozzarella or give our BBQ shredded "chicken" pizza recipe a go.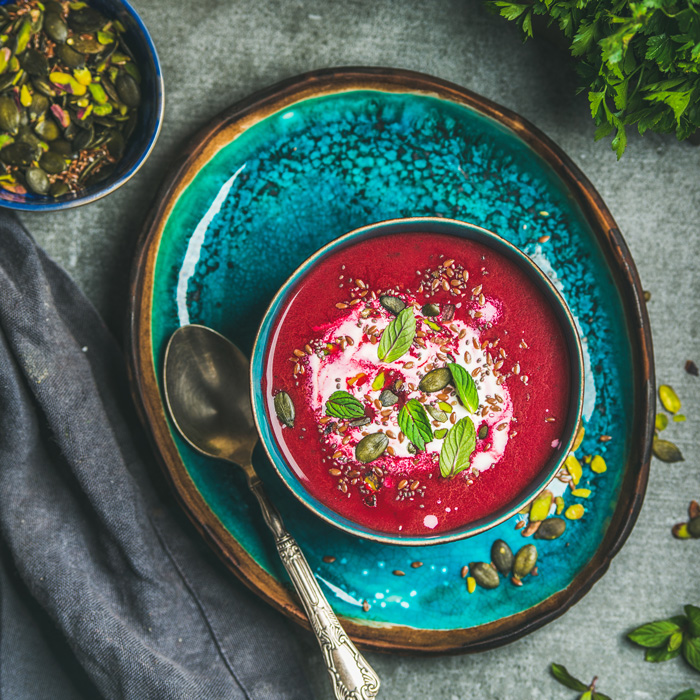 If curry is your thing, this sag aloo will do it for you. With healthy, cheap ingredients and minimal effort, it's a weeknight winner! Try with a garlic naan on the side.   
If time is on your side these banana pancakes are the best breakfast treat. I love them with berries and Oatly creme fraiche, but they're also a great quick dessert with ice-cream and VEGO hazelnut chocolate spread.
Some of other favourite plant-based recipes come from our friends at BOSH! And Avant Garde Vegan. But if you google a vegan version of whatever you're fancying, you'll be sure to find several recipes! There are so many great plant-based bloggers and vloggers out there these days, you'll be spoiled for choice.  
Have you got a favourite plant-based dinner? Share your recipe with us in the comments below, we'd love to hear from you!
Sign up
Receive our free e-cookbook plus email tips & support.