Looking for a meat alternative? We've got you covered.
These days it has never been easier to find meat substitutes that taste and look just like the animal products you're used to – in fact, we are spoiled for choice! Here are a few of our favourites that you can pick up in your local supermarket and some suggestions for how you can incorporate them into your plant-based menu.
Try a Bolognese made with Vivera, Meatless Farm Co. or Naturli meat-free mince rather than beef mince. Fry's also make a mince that comes with its own gravy for tasty burritos and all of the supermarkets will have their own brand versions, as well as stocking Quorn and Linda McCartney. But, if soya-based meat replacers aren't your thing, you can now pick up veggie options, like this mushroom mince -perfect to fill a pie.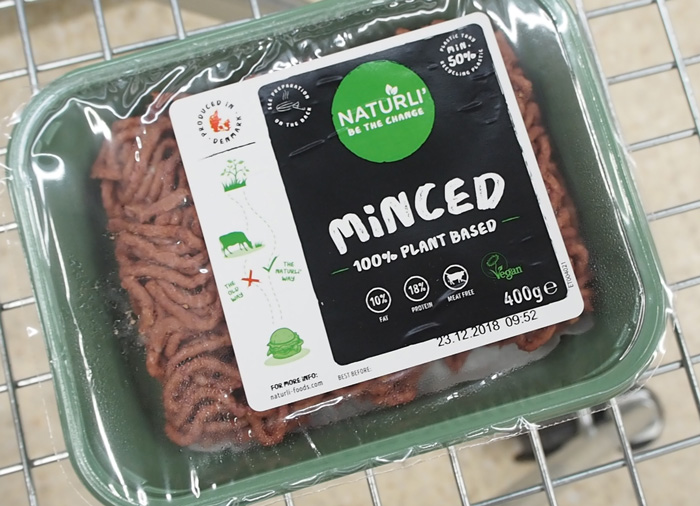 Sausages are now easy to replace too, with a huge range available from Cauldron, Tofurky or Linda McCartney and impressive own brand offerings from Sainsbury's Love Your Veg! range and Morrisons' V Taste line.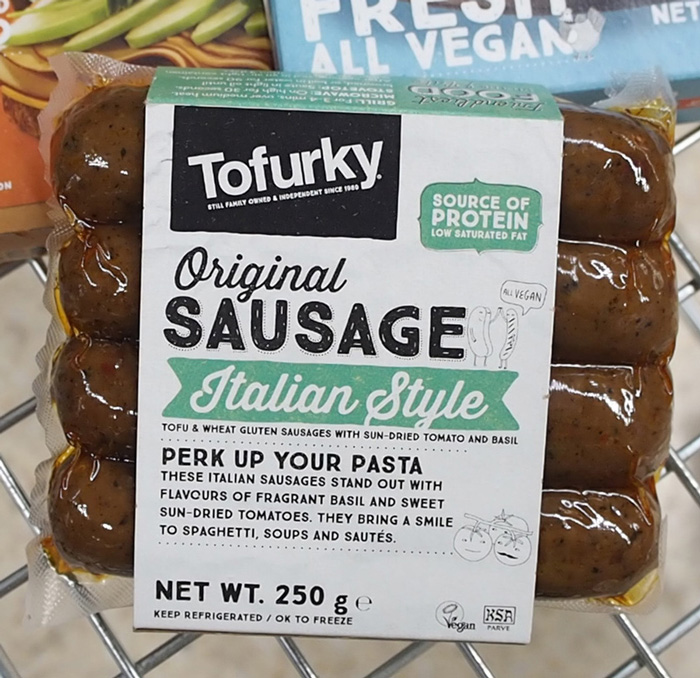 Causing some excitement amongst the plant-based community is the Beyond Burger, designed to taste just like its animal-based counterpart. But equally delicious are Iceland's No Bull Quarter Pounders and the No Beef Burger from Marks & Spencer's Plant Kitchen range.  
Chicken replacements are also second to none nowadays, with products like Vivera's plain and chilli lemon chicken pieces, Oumph! The Chunk and Fry's Chicken-Style Strips imitating the texture and flavour of chicken really well. Fry's also have great chicken nuggets, schnitzels and southern-style tenders in their range; we shredded the latter to make a delicious BBQ pizza with Tammy Fry-Kelly herself!
Other great products to look out for include The Vegetarian Butcher's NoChicken Chunks to replace chicken pieces in all sorts of dishes, Tesco's BBQ jackfruit (delicious in fajitas) and Linda McCartney's Shredded Hoisin Duck – a must try in chinese pancakes with cucumber, spring onions and plum sauce. You can even still enjoy steak and chips with Vivera's Veggie Steak.
And, if you want to cook from scratch, try these vegan ribs that we made with our friends from BOSH! or this buttermilk fried chicken. The basic seitan dough used to make the ribs can easily be seasoned with whatever flavour you prefer and used instead of chicken, bacon, beef or pork in a variety of recipes. Jackfruit is a great replacement for pulled pork too and can be seasoned up to make incredible burgers, or try these "scallops" made from king oyster mushrooms – available at Tesco.
There really are a whole host of amazing meat alternatives out there to satisfy every taste. So next time you're at the supermarket give a few a try and let us know which are your favourites and what you've cooked with them!
Sign up
Receive our free e-cookbook plus email tips & support.