Love Veg reviews Pizza Express
Pizza Express were one of the first UK pizza chains to launch a pizza with vegan cheese and now they've expanded their vegan options with a brand new Puttanesca Jackfruit Pizza and a carrot cake, also offering the option to have any of their pizzas veganised.  
The chain also now offers soya milk for hot drinks, which they haven't done until very recently.
We headed out for a team lunch and tried a number of pizzas from their new and improved vegan menu. While half the team went for the reliably good Giardiniera – artichokes, mushrooms, black olives and red onions on a tomato base, we also tried the Vegan Padana with spinach and caramelised onions, the Margherita and the new Jackfruit Puttanesca – marinated jackfruit in a tomato sauce with MozzaRisella cheese.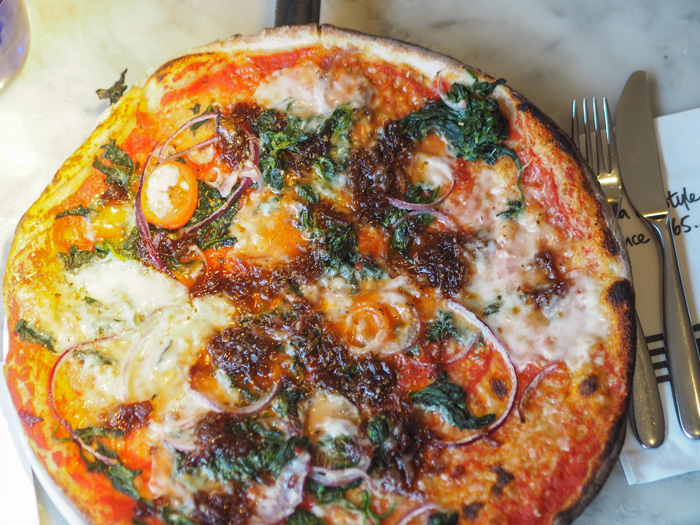 Unfortunately the Jackfruit Puttanesca didn't quite do it for us. Although the cheese and tomato combo was great, we didn't feel like there were enough toppings, and the whole thing felt a bit sloppy. The jackfruit wasn't as flavoursome as it could have been and kind of felt like a trendy token vegan topping.
That being said, the Padana was delicious and the Giardiniera didn't fail to please.
A nice touch is that all of the vegan pizzas have a cherry tomato popped on top to differentiate them amongst all of the other non-vegan pizzas in the oven. Great to see that Pizza Express are making a little extra effort to ensure we don't end up with dairy cheese on our pizzas!
We were also impressed to find that a vegan carrot cake has made its way onto the dessert menu. Although it's currently the only plant-based option aside from sorbet, the sponge was moist, the icing was thick and creamy, and it was a nice touch to have it served with a small coffee.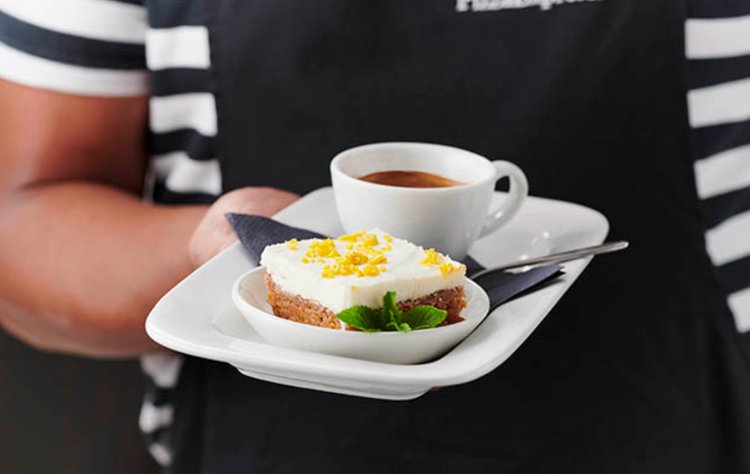 We're thrilled to see such a large chain recognising that there is a huge demand for vegan food and catering for people that want to eat plant-based. We hope to see more delicious options added to their menu soon.
We'll be back to try them!
Sign up
Receive our free e-cookbook plus email tips & support.