Quick and easy high-protein recipes!
There is so much talk about vegans lacking protein. Well this is scientifically proven to be a misconception. Our bodies need 20 essential amino acids to produce protein. We can produce 11 of them naturally, and the other 9 we need to get from our diet. Foods that contain all 9 essential amino acids are considered a "complete protein".
Several plant-based foods are complete proteins including buckwheat, soya milk and hemp, and there are myriad foods that contain a selection of the 9. It is not necessary to get all 9 from 1 food in every meal, and if you are eating a varied plant-based diet each day containing quinoa, soy, seitan, vegan Quorn, beans and rice, lentils and buckwheat, for example, you should be getting all 9 amino acids everyday and probably more protein than you need. In fact most nutritionists will tell you that vegan people get more than enough protein in their diet, without even trying!
If you are concerned about your protein intake though, here's some delicious, quick and easy recipes packed full of plant-based protein!
1.Quinoa with Butternut Squash and Pomegranate
A perfect easy dinner for cold winter nights.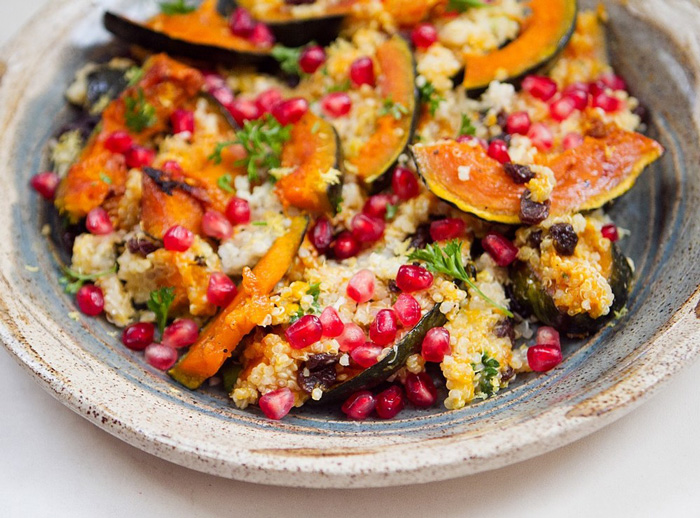 The black beans and brown rice in this burger fulfil your daily protein requirement!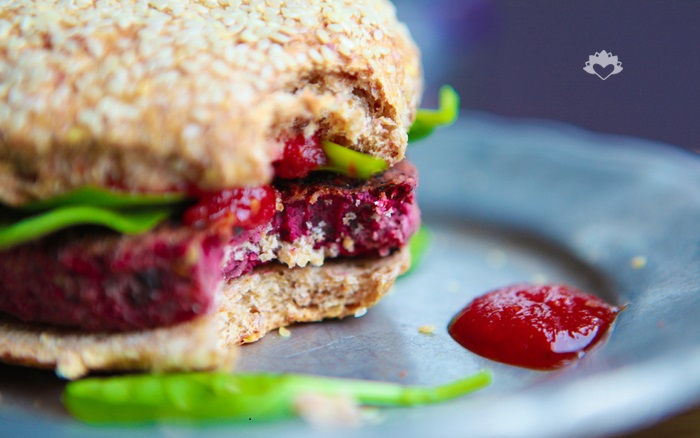 3. Sesame Soba noodles with Tempeh Croutons
The buckwheat noodles and tempeh croutons in this dish pack a protein punch.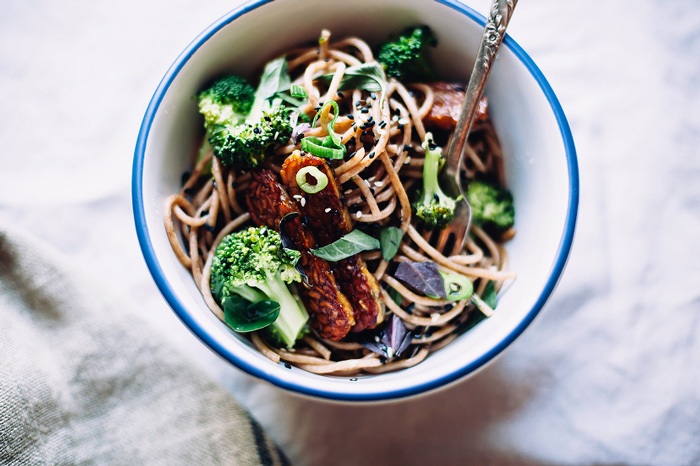 Lentils? Sure they're a stereotype, but they are protein rich and made into a dhal they are SO good!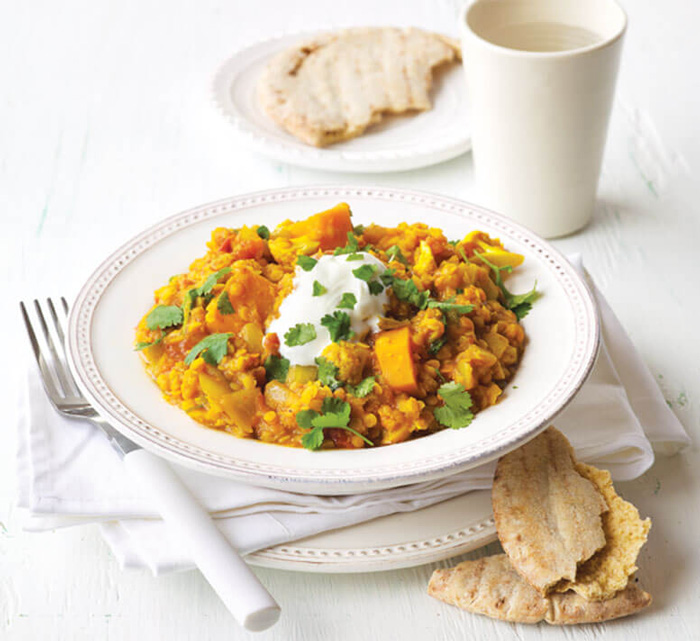 Tofu is a great protein source, containing 8 of the 9 amino acids we need, as well as being a good source of iron and calcium. This tofu scramble with satisfy any egg craving and fill you up for the day!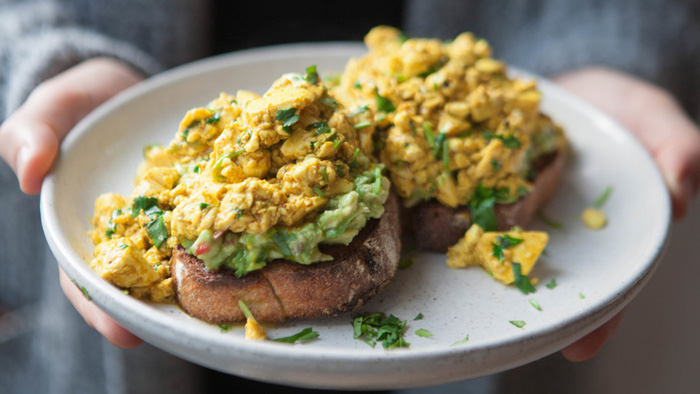 This vegan twist on a classic Chinese dish is better than the traditional chicken version and full of chickpeas, an excellent protein source. Serve with brown rice too for an extra serving of protein.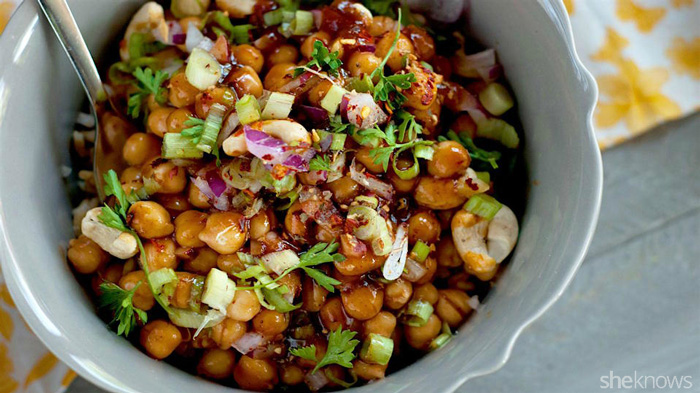 7. Sweet Potato and Black Bean Burritos with Avocado Salsa Verde
These burritos are sure to be a satisfying dinner, serve with vegan cheese and Oatly's creme fraiche!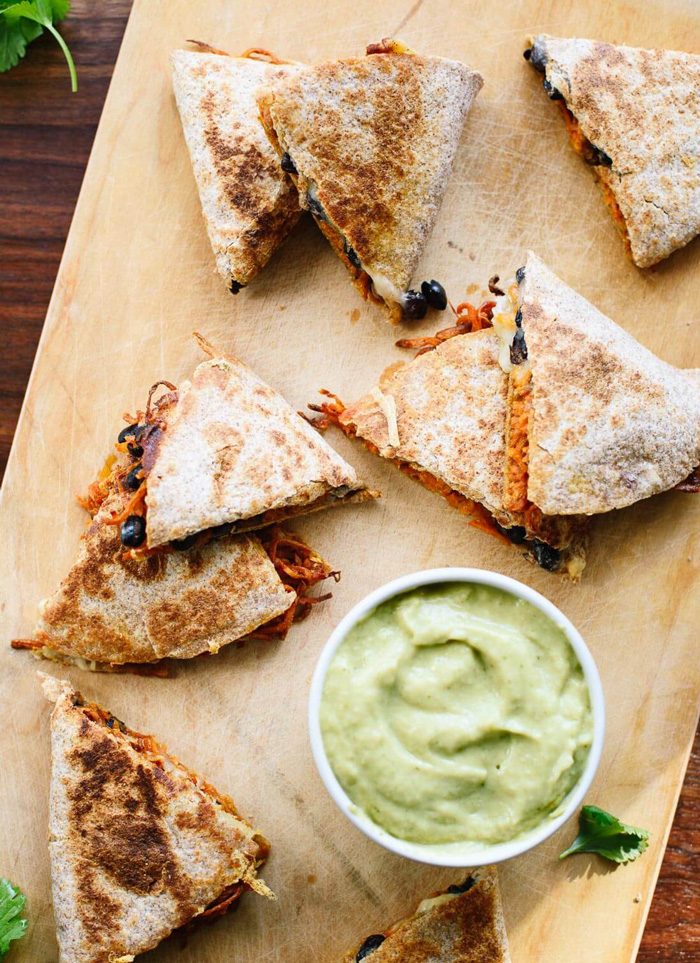 The buckwheat and tofu in this recipe provide your protein, but the veggies can be whatever your favourites are. Try lemon and artichoke topped with cashew cheese. Yum!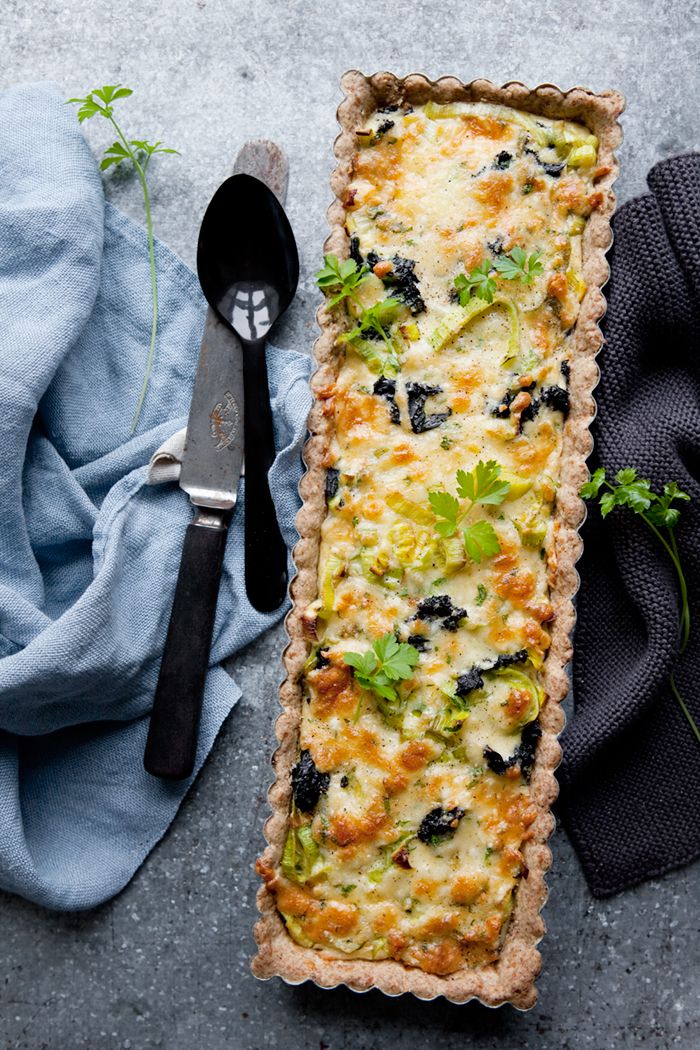 9. Protein bars
If you're a gym bunny, exercise enthusiast, or just looking for an afternoon snack, these protein bars are sure to fuel you.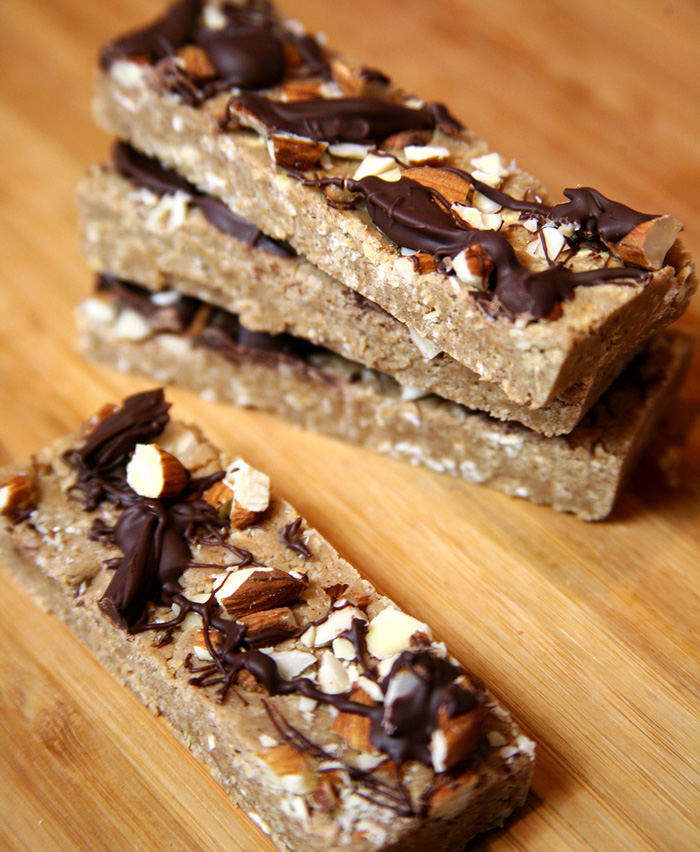 Seitan is an excellent protein source and with 34g in this recipe, you can treat yourself and know you're getting a protein hit to boot!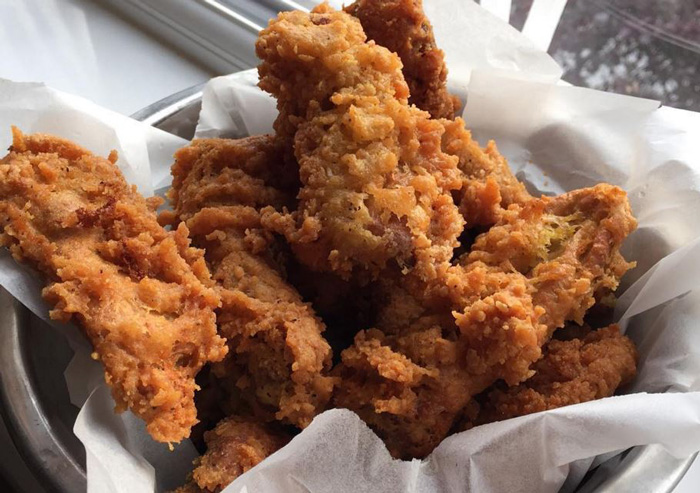 Let us know which of these protein rich recipes you tried and which one is your favourite in the comments section below. And next time someone asks "Where do you get your protein?" send them here!
Sign up
Receive our free e-cookbook plus email tips & support.