Curious about cruelty free cooking? Meet Essential Vegan.
Vanessa Almeida, also known as Essential Vegan, is a Brazilian vegan chef based in London. Her recipes are innovative, easy and delicious, combining amazing taste and flavour with cruelty free cooking!
Known best for her desserts and cheeses, Vanessa's Brazilian influence can be seen in her Feijoada, Chocolate Alfajores, and Churros recipes. Her artisan cashew cheese is definitely worth a try for anyone who misses a soft spreadable cheese, and her cheesecakes and cinnamon rolls will please even the most die-hard carnivore.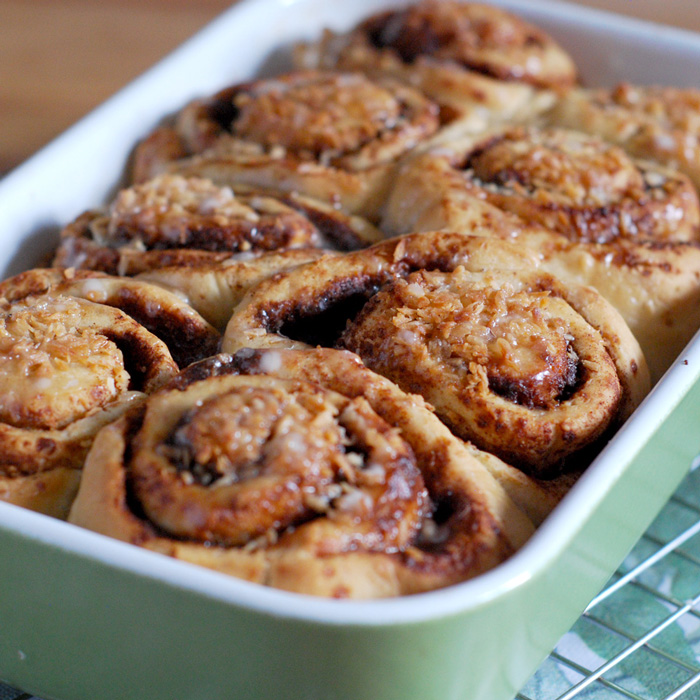 Lucky for us, Vanessa has combined her 60 most popular recipes in her Essential Vegan cookbook, and the best bit is that £1 from every sale of the e-book, and £2 from every paperback copy sold comes straight to Animal Equality! Visit her website today to pick up the e-book or paper version.
Watch out for Vanessa at festivals and events all over the country, serving favourites such as pulled pork burgers, and be sure to try her range of cheeses, savouries and cakes! A little bird tells us that Vanessa will soon be opening her very own cafe in London, so watch this space for more info!
Here's one of our favourite Essential Vegan recipes to whet your appetite.
Sausage rolls with no sausage!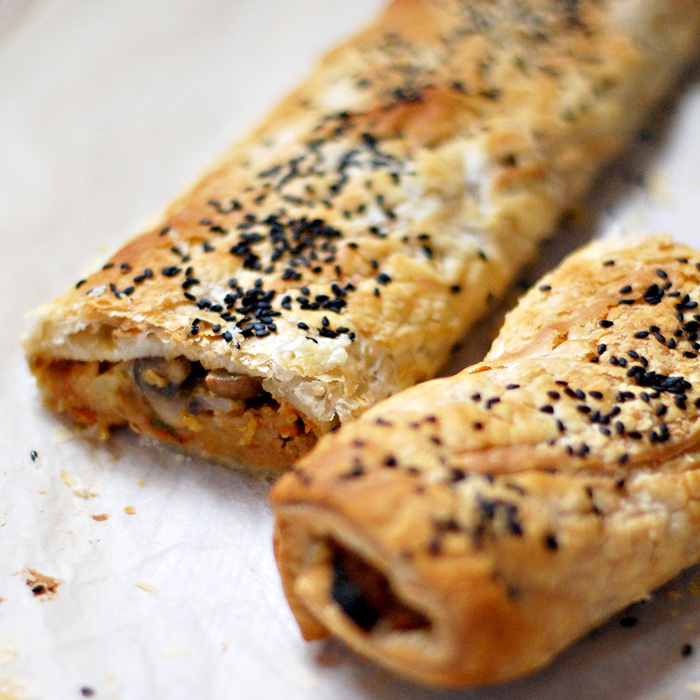 Ingredients (makes about 10 rolls)
1 sheet puff pastry
500g closed cup chestnut mushrooms sliced
4 cloves of garlic minced
1 onions chopped
3 sticks of spring onion chopped
15 cherry tomatoes cut in half
10g chives chopped
1 carrot diced
227g pineapple pieces in fruit juice
6 tbsp breadcrumbs
2 tbsp nutritional yeast
Salt
Black pepper
2 tbsp vegan margarine melted
Black sesame seeds
Directions
Fry the garlic and onion until tender.
Add the mushroom and cook about 7 minutes stirring from time to time.
Add the carrots, chives, tomatoes, spring onions, salt and black pepper and cook for another for 5 minutes.
Pour the pineapple and keep stirring for another 5 minutes.
Turn the fire off and add the breadcrumbs and nutritional yeast.
On a floured surface roll the puff pastry out into a large rectangle, then cut into
two long rectangles.
Place a layer of the mushroom mixture down the middle of each pastry rectangle, then brush each end with melted vegan margarine.
Fold the other side of the pastry over, press down to seal and trim any excess.
Brush the top with the rest of the melted margarine and sprinkle the sesame seeds on top.
Bake it for 30 minutes on a pre-heated oven at 180c.
Allow to cool, then cut into rolls and enjoy at room temperature.
Bon Appetit!
Sign up
Receive our free e-cookbook plus email tips & support.