Ben & Jerry's dairy-free ice cream is arriving in UK supermarkets and we can't wait!!
But, don't forget all the other incredible dairy free ice creams out there! Here's a run-down of our current faves.
Booja Booja Raspberry Ripple
Although I'm not a huge fan of fruity ice creams, this one blew me away. Booja Booja use cashews to give this ice cream a creamy texture, with vanilla bean and freeze dried raspberries for flavour. Also try their caramel pecan praline flavour if you like sweet, nutty praline mixed with delicious creamy vanilla. We dare you to give it to a non-vegan friend and see if they realise its dairy free! Our guess is definitely not.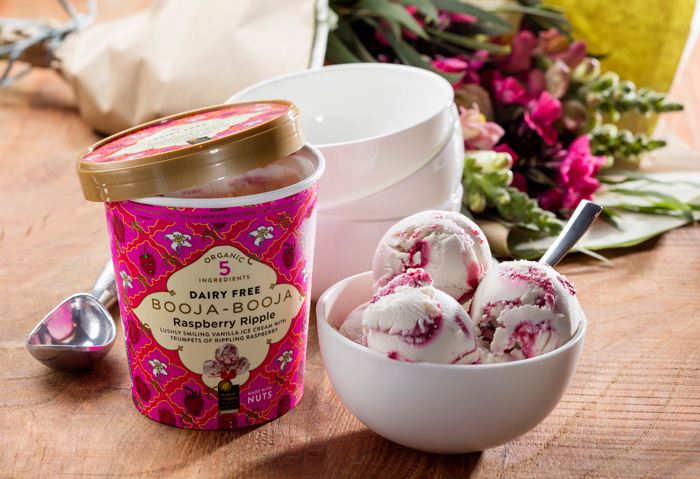 Available at all major supermarkets.
Valsoia ice cream sandwiches
Remember Maxibon ice cream sandwiches? With the chewy cookie slices and the creamy ice cream filling? Well Italian company, Valsoia have created a vegan version that is better than the ones I remember from my childhood. Filled with vanilla and chocolate gelato, and sandwiched between biscuit pieces, these are a treat too good to pass up on.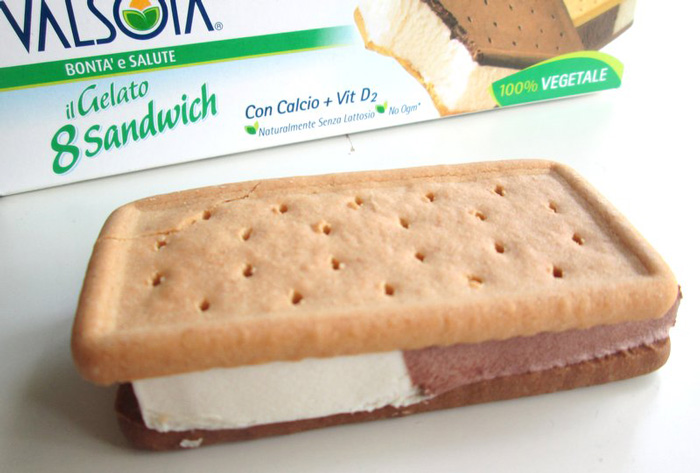 Buy them from Ocado.
Fry's Vanilla Bean Espresso
Fry's have recently expanded their range of vegan food with a selection of dairy free ice creams. Coconut based, these dairy free desserts are full of goodness and great for making milkshakes. Try their salted caramel flavour with your favourite hot dessert too.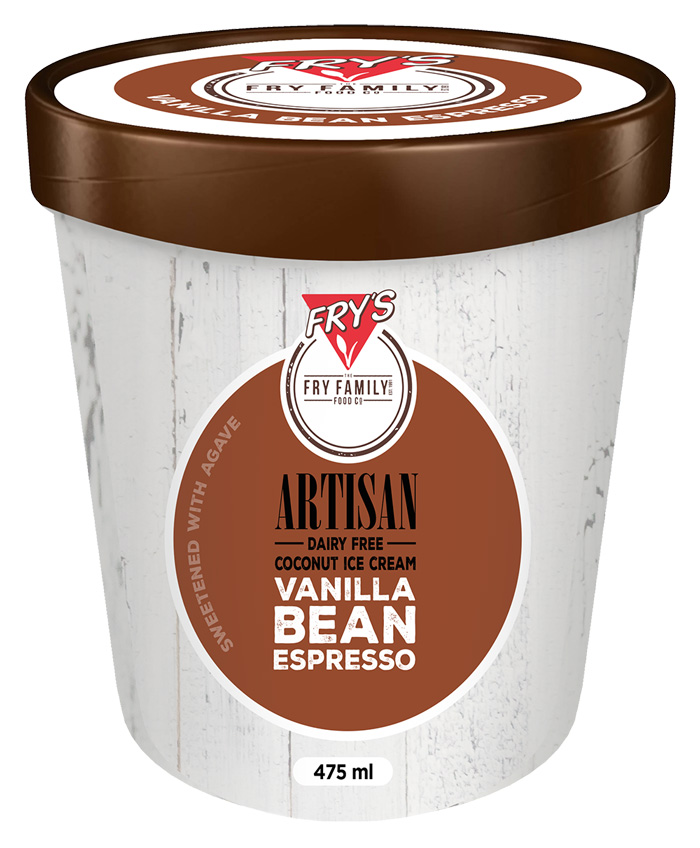 Available on Ocado.
Swedish Glace
Old faithful Swedish Glace have expanded their original vanilla ice cream to a whole selection of raspberry, chocolate and almond cocoa. As well as mini magnum style ice cream sticks in vanilla and strawberry flavours.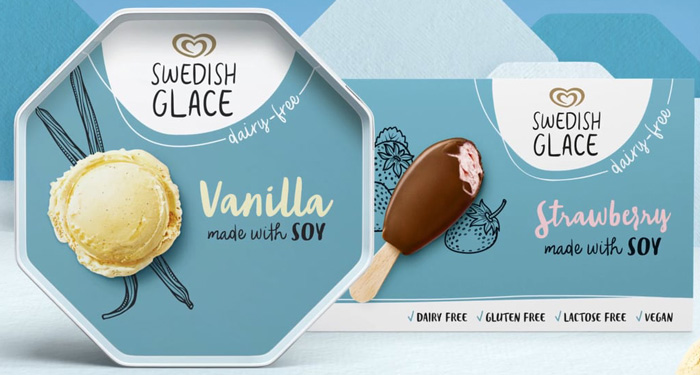 Available everywhere, even the metro supermarkets.
5. Whole Creations Dairy Free Chocolate & Vanilla Ice Cream Cones
A dairy free ice cream cone that's also suitable for gluten free friends too? Amazing! You get 4 in a pack, see if you can make them last the week!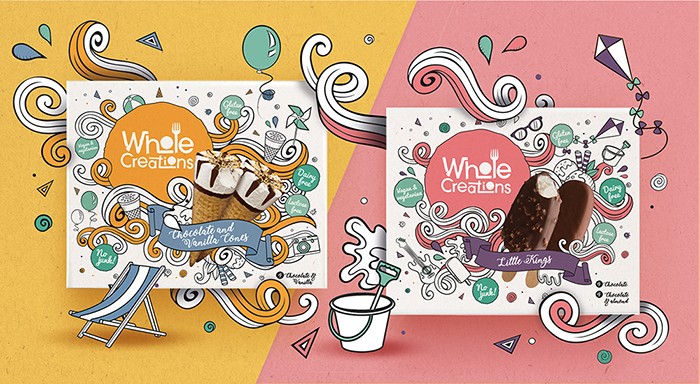 Available in Sainsbury's.
6. The Coconut Collaborative Snowconut Frozen Yogurt
If you're a froyo person these are definitely for you. Like a cross between a sorbet and a coconut ice cream, the mango snoconut is my favourite, but the raspberry and chocolate flavours and worth a try too.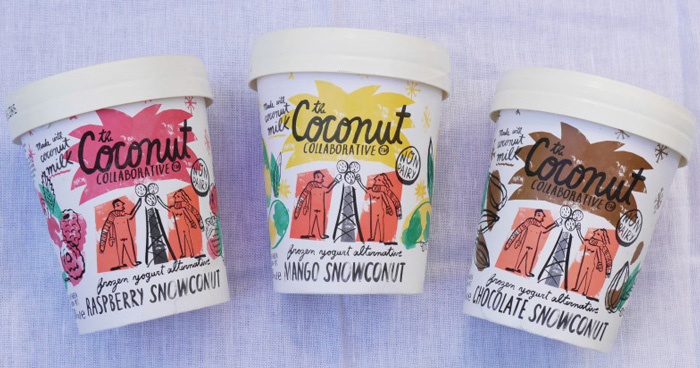 Available at all major supermarkets.
7. Alpro Hazelnut Chocolate
I'm a sucker for anything that tastes a bit like Nutella, so this flavour is for me. Definitely a winner for sundaes, Alpro's new ice creams also come in coconut and vanilla flavours.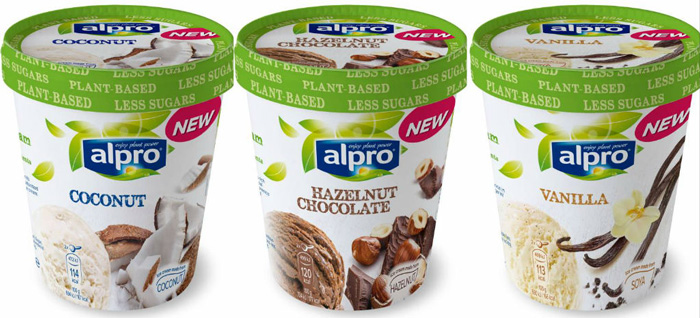 Available in Tesco and Waitrose.
8. Almond Dream Mint Chocolate Chip
Tastes like all the mint chocolate chip ice creams you ever loved, but even better, as this one is cruelty free. If you're a nut rather than a coconut person, the Almond Dream range (also available in salted caramel and vanilla) is for you.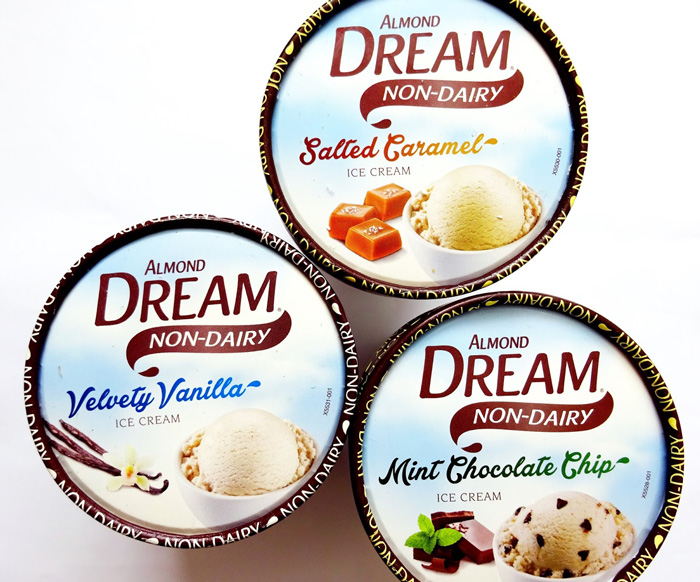 Find in all the major supermarkets.
9. Miiro Chocolate Coated Ice Lolly
This is the closest to a vegan Magnum I've tried. But better as Miiro ice lollies are free from artificial flavourings and preservatives and are sweetened naturally with coconut sugar. The best part is the flavours, available in peanut butter, chocolate hazelnut and salted caramel. These are a proper treat.

Available on Ocado.
10. Frill The Frozen Smoothie
Less of an ice cream and more of a smoothie, Frill made it onto our list because they taste so refreshing and sweet, even though they are free from sugar and nasties. The Refreshing Green and Bursting Berries flavours are a great ingredient for a breakfast smoothie bowl, with granola, nuts and fresh berries. But the intense chocolate one, even though it's just as healthy as the others, certainly feels like more of a treat.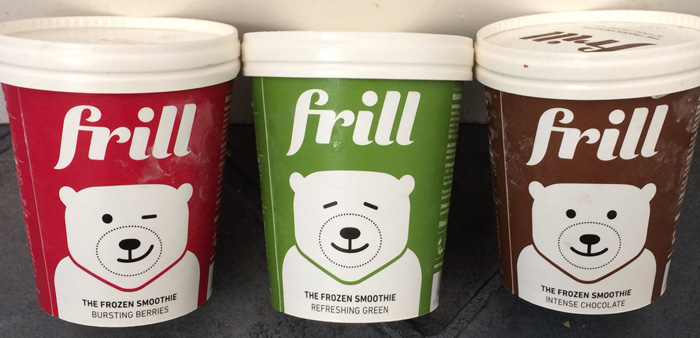 Find them in Waitrose.
Did your favourite make it onto the list? If not, tell us what it is in the comments section below!
Sign up
Receive our free e-cookbook plus email tips & support.