Smoky Lentil Burger
This burger is ultra tasty and easy to prepare. It's delicious with rice and salad or in a bun with vegan mayo and mustard. Serves 4.
Preparation Time: 30 Minutes
Ingredients
300g red lentils
1 red onion, diced
1 large carrot, grated
2 tsp ground coriander
2 tsp smoked paprika
few drops of liquid smoke (if desired)
 salt and pepper to taste
1 garlic clove, minced
small handful of fresh coriander
50g flour
Preparation
Boil the lentils until soft, about 12 minutes, then drain. Fry your onion for 5 minutes with the garlic, ground coriander, paprika, salt and pepper, and smoke if using. Add the grated carrot and fry for another few minutes, until combined.
In a bowl, combine the carrot mix with the lentils.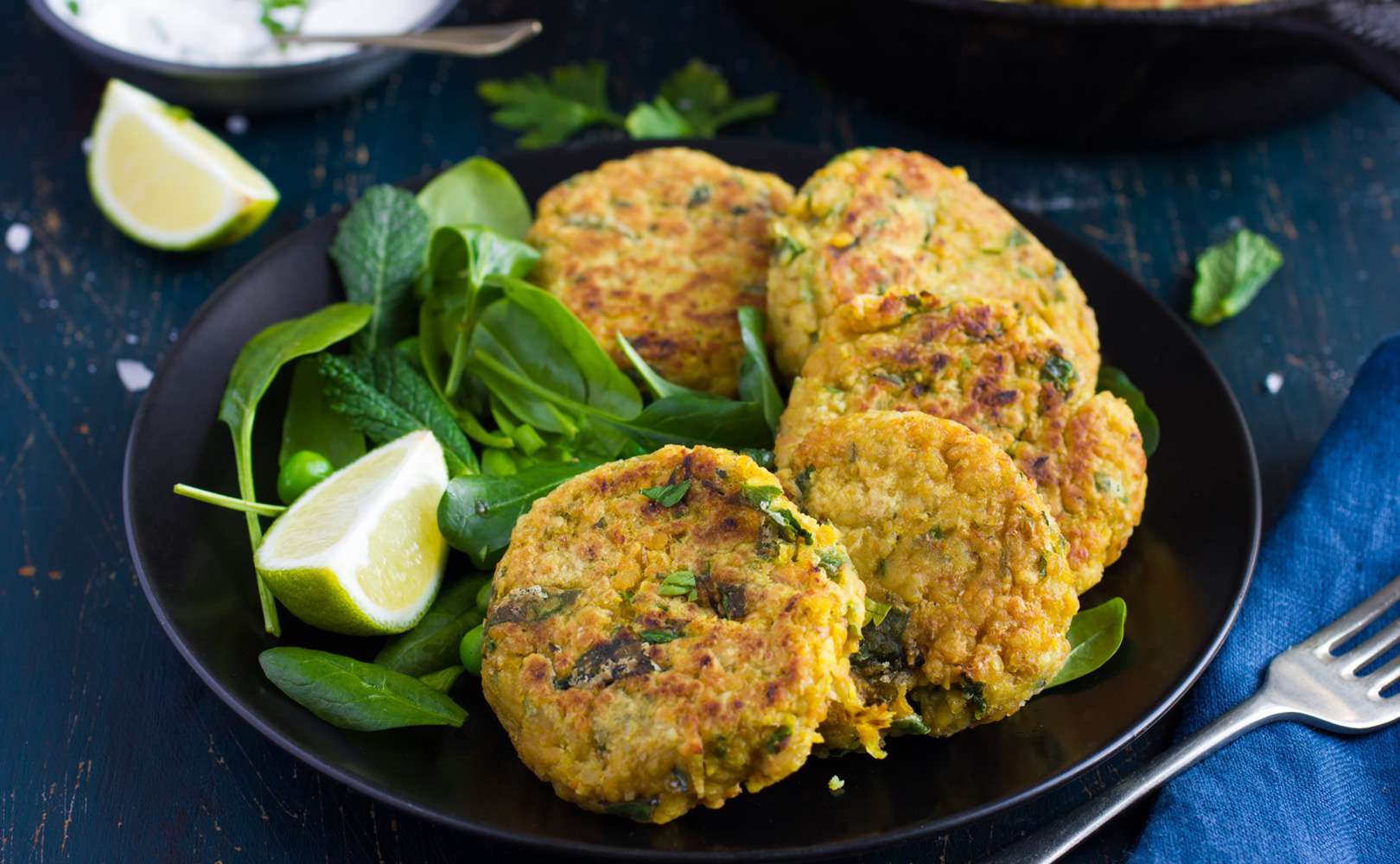 Add the rest of the ingredients, with the flour last and gradually, to ensure you achieve the correct consistency. Then with your hands make 6 burgers.
Fry for 15 minutes on each side in a little olive oil.
Build your burger with mayo, avocado, lettuce, tomatoes and relish and enjoy in a bun with fries, or with a quinoa salad.
Sign up
Receive our free e-cookbook plus email tips & support.