Happy Veganuary!
It's the most wonderful time of the year (for hungry vegans!)
Veganuary is here again and it really is a bumper year, with a record number of people signing up (over 370,000 so far!). Hundreds of new products have been launched in UK supermarkets and on the high street. With innovative dishes on restaurant menus too, it's never been easier to try plant-based. Here are some of our 2020 favourites!
Pizza Hut have been serving their pizzas with Violife cheese since 2017 and will be adding a 'pepperphoni' pizza to their menu for Veganuary.
Carluccios have added to their vegan menu too with mushroom and kale bruschetta, veganesca spaghetti, penne giardiniera and a vegan take on chicken milanese – veganese. Their vegan croissant and chocolate pastry are also our new favourite breakfast.
Starbucks now have four savoury vegan options including a mac and cheese, smoky jackfruit and grains, a beetroot wrap and a roasted vegetable salad. Closely trailing Costa Coffee with their new ham and cheeze toastie and all day breakfast panini. We can't wait to try them!
Both Pret and Costa have dropped the charge for alternative milks, hooray! Pret have also launched a long awaited vegan pastry with more rumoured to be on the way.
It seems it's a particularly good year for pastries. Greggs are following the success of their vegan sausage roll with a steak bake and Cafe Rouge having launched a vegan afternoon tea!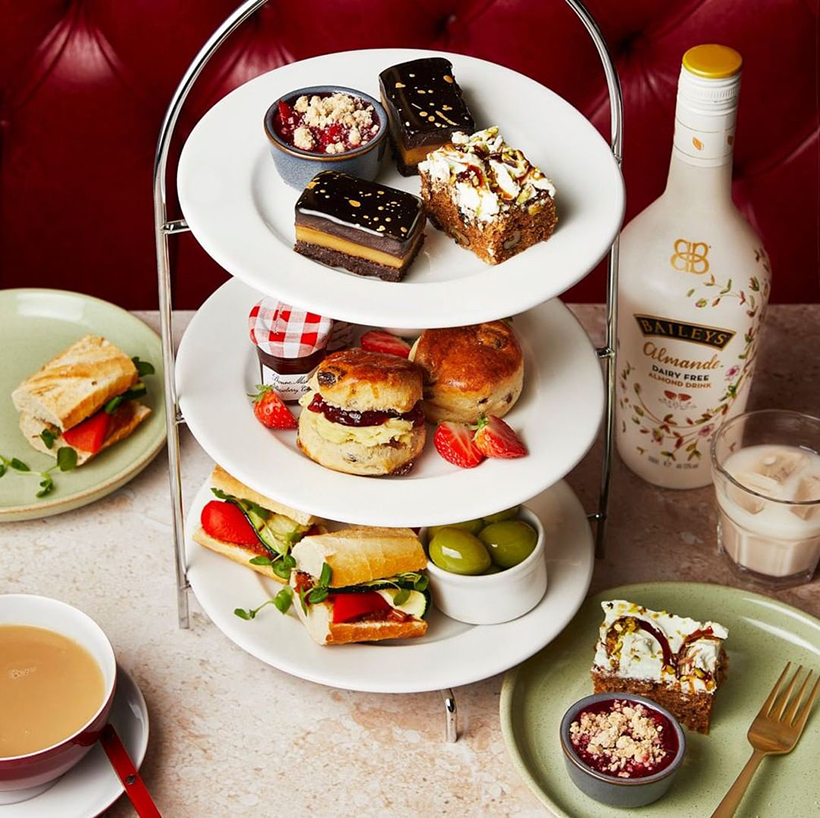 Maybe the best news is that fast-food giants McDonald's, Burger King and KFC are beginning to introduce vegan items to their UK menus. Burger King's plant-based rebel whopper, McDonald's veggie dippers and KFC's original recipe vegan burger are surely a sign of the times, with more promised this year.
Veganuary has a whole host of restaurant offers on their website. Give them all a try and tell us your favourites!
The supermarkets have also excelled themselves, with almost every one launching new products to coincide with Veganuary. We're super excited about the English Cheesecake Company's cookies and cream vegan slice on sale in Waitrose, along with the store's own brand red thai tofu curry, veggie balls, no beef chunks, no egg fried rice, sweet potato katsu curry and no chicken crispy slices.
Tesco too have lots of new sauces and spice rubs in their Wicked Kitchen range as well as grab and go 'amazeballs' for a quick snack. The Plant Chef range has also expanded and the houmous harissa sandwich is now in the meal deal, giving us even more lunchtime options. Marks and Spencer have added no chicken kievs, no duck spring rolls, no pork sausage rolls and a no-duck wrap to their Plant Kitchen range. Finally Sainsbury's are adding 31 new products to their Plant Pioneers range ready for Veganuary, including smoky quarter pounders, mushroom hotdogs with mash and mushroom meatball spaghetti, as well as jackfruit shawarma, tinned jackfruit and banana blossom. So exciting!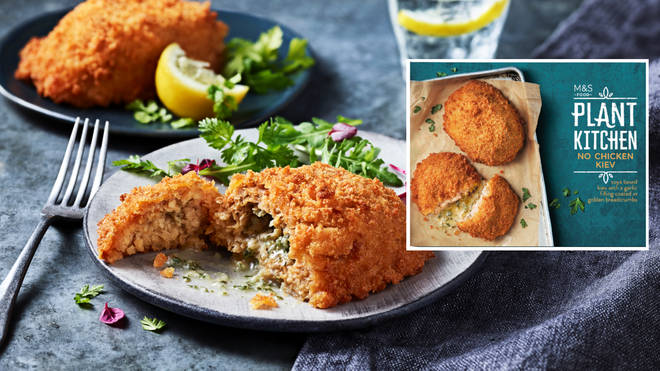 So whether you're a flexitarian, a vegan newbie or have been making your own almond milk for decades, it's time to enjoy ALL the food whilst sparing millions of animals from suffering every year.
Bon Appétit!

Sign up
Receive our free e-cookbook plus email tips & support.