Try plant-based this 'Februdairy'!
You might have seen that the dairy industry are once again running their 'Februdairy' campaign, desperately trying to promote dairy products to a society that is overwhelmingly moving away from consuming them. Did you know that there's been a 50% decline in the average person's consumption of milk in Britain since the 1950s? Plant milk is now being consumed by almost a quarter of the population as the popularity of veganism grows.
So, we're claiming it as our own, and using Februdairy as a chance to extol the virtues of plant-based dairy alternatives! And my, there are too many to choose from.
Vegan cheese has come a long way in the last few years. Not only does almost every major supermarket sell their own range, but they also carry incredible brands such as Violife, Nush, Sheese, Koko and Daiya with vegan versions of parmesan, gouda, cream cheese, cheddar and mozzarella on offer. Even more can be found at Holland and Barrett, Planet Organic and Wholefoods. Vegan cheese products are also everywhere now; Sacla has recently launched a blue cheese salad dressing, cheese sauce, mayonnaise, pesto and salad cream, all available in Tesco and you can even get Sheese and Red Onion Kettle Chips, developed in partnership with BOSH!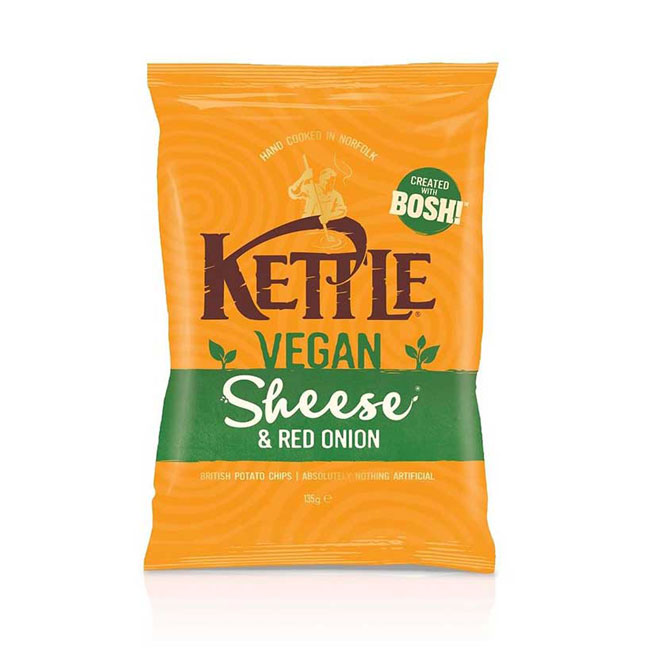 If mac and cheese is your thing you can find a delicious 'mac and greens' in Waitrose, or a 'wicked mac' in Tesco's Wicked Kitchen range. Wicked Kitchen also has incredible spinach and wild garlic ravioli and jalapeno griller patties that have hidden cheese 'pockets' that melt when cooked. Pizzas with vegan cheese are available in all of the fresh and frozen supermarket aisles, and of course huge ranges of plant-based milk, ice cream, butter, yoghurt and cream, even cheesecakes and other desserts. Just look for the 'free from' section the next time you're shopping.
The high street too is positively bursting with dairy-free options. You can now get plant milk as a free alternative to cow's milk at Costa, Starbucks and Pret a Manger, with a 'cheese and ham' toastie on Costa's menu and a vegan mac, as well as several other vegan options on the Starbucks lunch menu. Then pop into Caffe Nero or Pret to get a vegan croissant for dessert.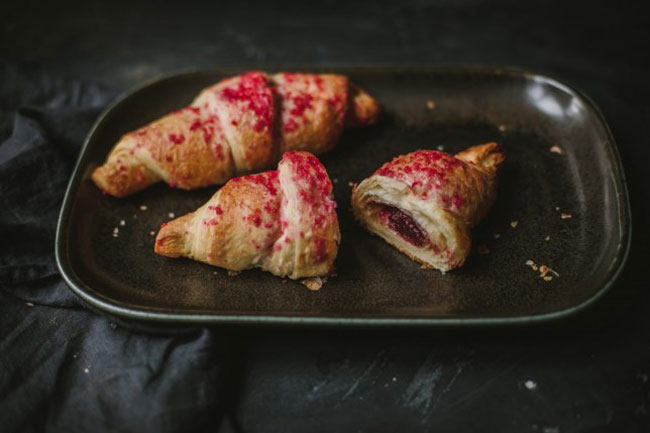 And if that isn't enough, to coincide with Animal Equality's Februdairy campaign with billboards across the UK this month exposing the true cost of dairy, we've secured offers with several vegan restaurants across the country to make ditching dairy even easier this February.
So, embrace this Februdairy by replacing dairy products with their cruelty-free alternatives and enjoy eating food that's sparing animals from suffering and contributing far less to climate change than their animal product counterparts.
Tell us your favourites in the comments below!
Sign up
Receive our free e-cookbook plus email tips & support.