Good Vegan News!
There have been so many new products, restaurants and news of companies launching or expanding their vegan ranges recently, its been hard to keep up! Here's the headlines.
Pret a manger are opening another new Veggie Pret in London thanks to the run-away success of their Soho and Shoreditch locations. Watch this space for more details, but it will be here before the end of 2017!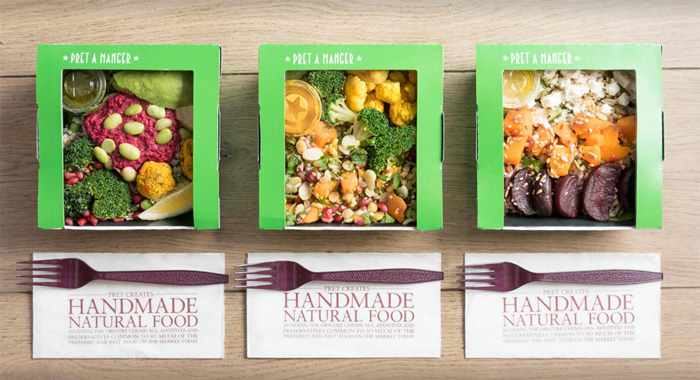 Pizza Hut are trialing Violife cheese on their pizzas. Between October 2nd and November 26th, you can dine in at their Canterbury, Crawley, Thanet, Bluewater and Chatam restaurants and ask for your pizza to be made with vegan cheese. If this is a success, we hope to see a vegan cheese option rolled out across the UK restaurants as a permanent fixture!
Ben and Jerry's have launched 3 new dairy free ice creams in the UK, available in Tesco's (and hopefully more to follow!)
Sainsbury's now sell a vegan pizza, White Rabbit Pizza's "Smokin' Vegan" in their chilled aisle. But be quick, they are selling out like crazy.
Pizza Express have honed their vegan cheese pizza and it is amazing!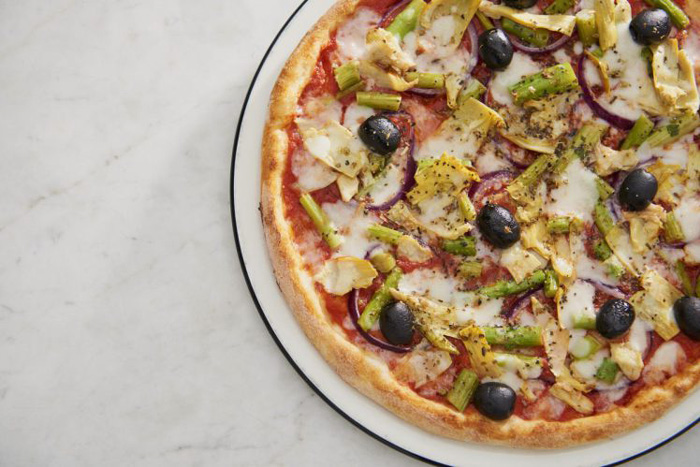 Broadway vegan market, located at London Fields primary school is opening its doors on the 30th September and will be weekly from then on. Head to the market's website to see a full list of stalls, but we hear there will be everything your vegan heart could desire. We're talking brioche donuts, burritos, burgers, curry, pizza and pastries!
Vegan Bailey's, made with almond milk is now available in the UK! Look for Baileys Almande in Wholefoods stores right now. And that's not all, Baileys have said there will be a national launch later this year, in time for Christmas! Talk about the most wonderful time of the year…
Fulham is seemingly becoming a vegan mecca! As well as Sanctuary Vegan, 222 veggie vegan, PickyWops Pizza and Greenbay vegan supermarket, Simply Vegan café is opening up on Fulham Road. If you live in, or are visiting London, head West!
And finally, the leader of the Labour Party is transitioning to plant-based. Jeremy Corbyn has said he is eating more and more vegan food as it has improved so much in recent years. A potential future Prime Minister who's also plant based? Incredible!
What a time to be alive (and vegan!). Tell us what you think of any of the above good news and share your local news too in the comments below. We'd love to hear from you.
Sign up
Receive our free e-cookbook plus email tips & support.