Whether you're celebrating a religious holiday or just taking it easy this long weekend, we've got some delicious plant-based recipes for you to try over the break.
Hot cross buns – BBC Good Food
Though these buns are traditionally eaten on Good Friday, they're far too tasty to have just once a year!

Big vegan breakfast – Love Veg
Fancy a fry up to start the weekend? Try this fail-safe cruelty-free recipe.

Mushroom wellington – Bianca Zapatka
Is there anything better than a Sunday roast? Not if this mouth-watering mushroom wellington is at the centre of the plate. Add some vegan yorkshire puddings and you're entering Michelin star territory…

Shepherd's pie – Loving It Vegan
Are you after a hearty meal but don't feel like a roast? Then you can't beat a shepherd's pie. Here's one of our favourite recipes for this British classic.

And if you have a sweet tooth, don't worry, we haven't forgotten about you!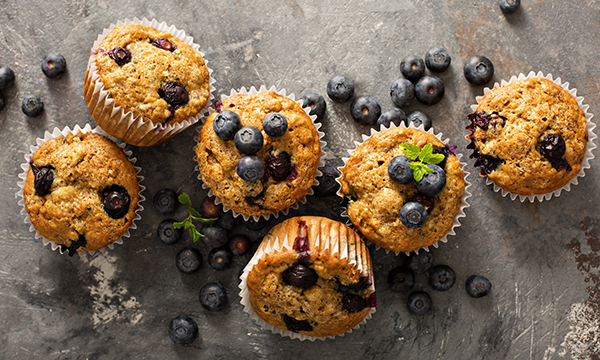 Blueberry muffins – Love Veg
These tasty muffins are soft, light and sweet. They don't take long to prepare and are very easy to make.

Simnel cake – Let's Eat Smart
If you'd like to go for something a little more traditional over the Easter break, why not try this vegan simnel cake? A must for marzipan lovers.

Apple pie – Love Veg
Warm apple pie with a scoop of dairy-free ice cream… heaven.

Fruit scones – Love Veg
Enjoy these straight out of the oven with some jam and freshly whipped coconut cream. And a cup of tea of course!
We hope you enjoy some well-earned rest and get to try out some of these recipes over the coming days. Be sure to let us know what you thought on Twitter, we'd love to hear from you!