Vegan pizza is about to hit Sainsbury's!
We are super excited about this! A ready-made, fresh vegan cheese pizza is coming to 150 selected Sainsbury's stores.  From the 27th August, this Sunday, the pizza lovers amongst us will be able to pick up the Smokin' Vegan, topped with peppers and olives, for a quick and easy dinner. Priced at £4.99, it rivals its non-vegan equivalents, and is much better for you, and the animals!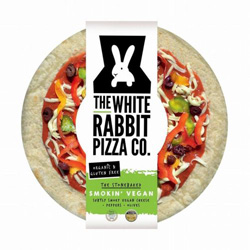 The White Rabbit Pizza Company has been making gluten free, organic pizzas for several years and are now expanding into vegan pizzas due to the massive increase in demand for plant-based products. And where Sainsbury's go, the other major retailers will surely follow…
Watch this space for plenty more plant-based food coming out of the supermarkets as the number of people trying, and loving a diet free of animal products, skyrockets!
You can pick up White Rabbit's other vegan pizza, the Vegana at Whole Foods and Planet Organic stores across the country, as well as online at abelandcole.co.uk.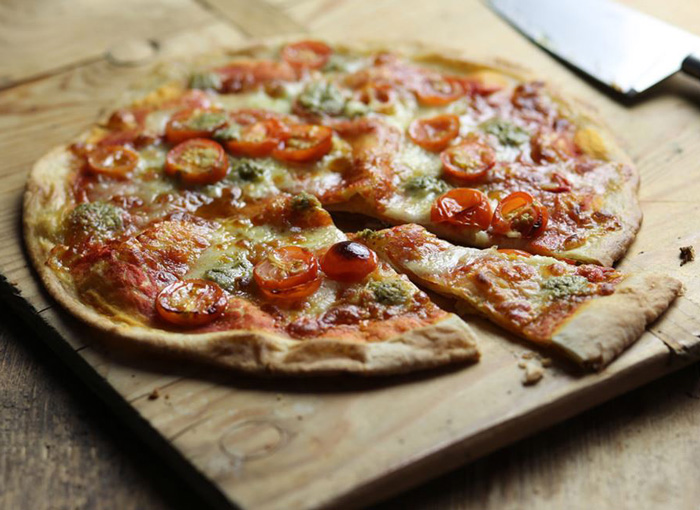 Let us know what you think of this new compassionate option in the comments section below.
Sign up
Receive our free e-cookbook plus email tips & support.