Love Veg reviews The Vurger Co.
The Vurger Co. Unit 9, Avant Garde Building, 6 Richmix Square, Cygnet Street, Shoreditch, London, E1 6LD.
In London's Shoreditch, just off Bethnal Green Road, is where you'll find The Vurger Co.
This cute little restaurant can sit around 20 people in its cool, minimal surroundings, and it even offers some seating outdoors for those warmer days.
We headed down there for lunch on Monday to try guest chef the Avant Garde Vegan's Crackin Christmas Vurger and we weren't disappointed! The burger itself is a vegetable and bean patty with a crunchy breadcrumb coating. The pieces of chestnut in the patty, together with the red cabbage relish, make it smell and taste festive – like Christmas dinner leftovers! – and the coating gives it a lovely bite that most vegetable patties don't have. As vegans who prefer a seitan or soya-based burger we weren't sure if this one would do it for us, but the combination of taste and texture is spot on. It comes with cranberry sauce and little parsnip crisps on top which really do provide extra flavour and crunch, rather than being purely nice to look at. – though it is great to look at too! So get down to The Vurger Co. before the Christmas special is gone at the end of the month.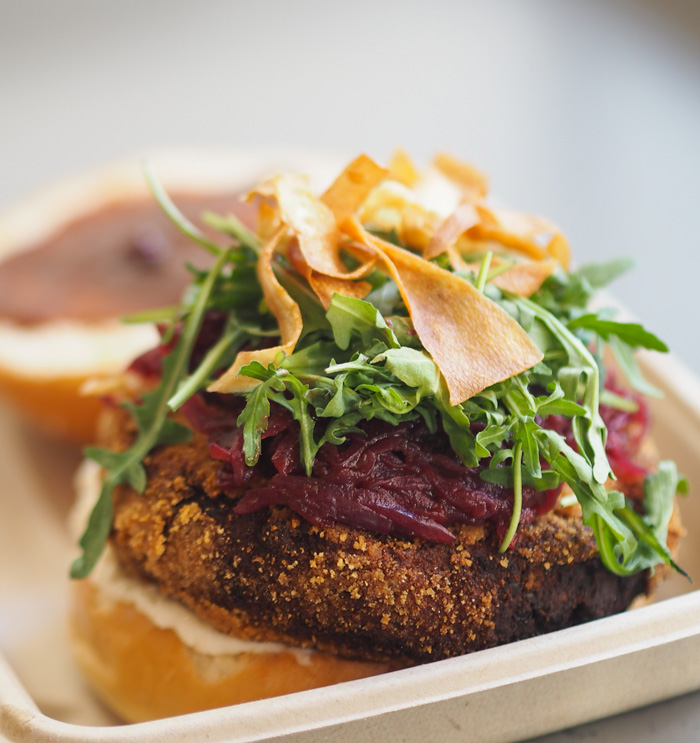 To go with our burger we tried the Bailey's Christmas Crumble shake and a side of Mac n Cheese.
The Mac and Cheese was delicious, with a creamy sauce that had a strong cheesy flavour. The pasta was a rigatoni, rather than a traditional macaroni, but this just made it more filling and moreish. We split it between two but it could have easily been a perfect lunch for one (although you may need a nap after!).
The shake tasted amazing, made with Baileys Almande and topped with vegan cream and festive gold stars. Although not as thick as we'd like, it still impressed us.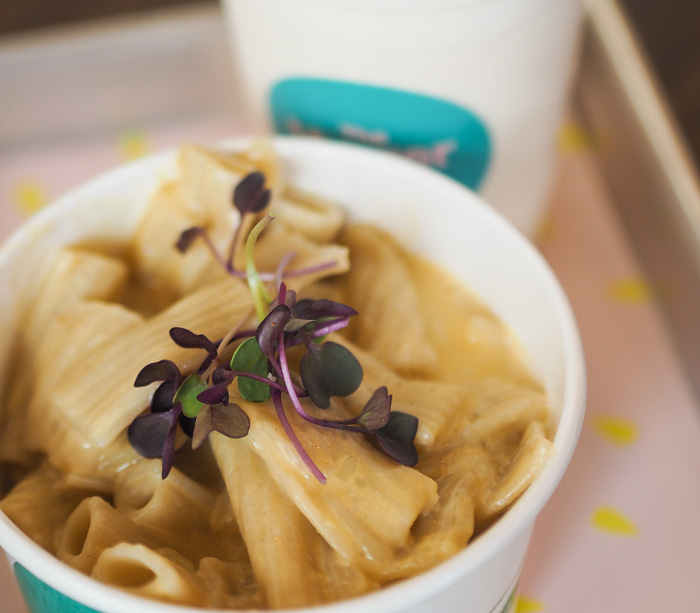 The food is fairly pricey; one burger, a side and a shake will cost you the best part of £20. But they have a lunchtime deal that's half the price and it's certainly worth it for a Friday or weekend treat.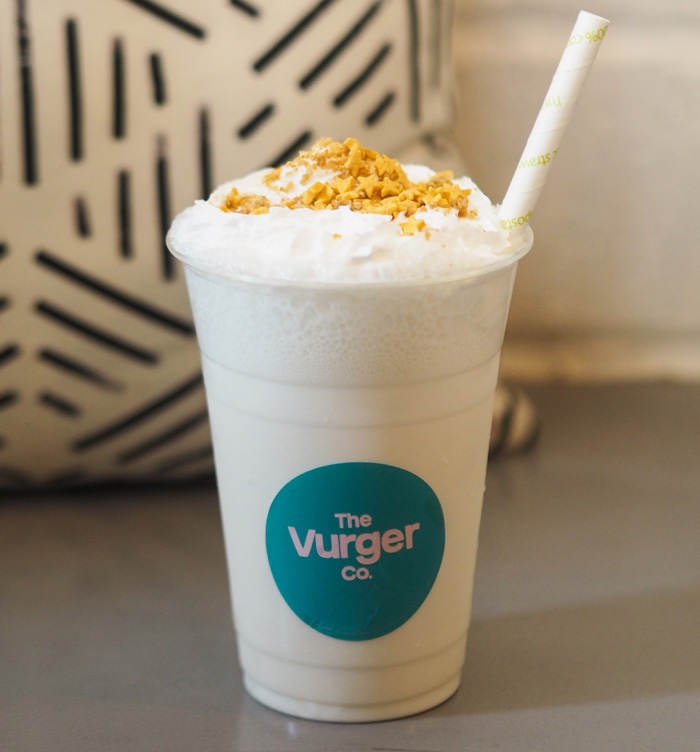 Overall, we give The Vurger Co. an 8/10. It definitely lived up to its simple, indulgent, delicious branding and we'll be back to try out the permanent menu items in the New Year!
Sign up
Receive our free e-cookbook plus email tips & support.