Here's how to eat plant-based without missing fish!
So, you've got to grips with meat alternatives and now you need something to satisfy your fish craving? We've got you.
You don't have to miss fish finger sandwiches and even fish and chips don't have to be off the menu! There are lots of alternatives waiting for you at the supermarket and you can find plant-based options on many restaurant menus.
Quorn make their own fishless fingers and Vivera make fish goujons and burgers that are great in a sandwich or served with chips and mushy peas.
Try making a vegan tartar sauce to go with them using mayo, dill, garlic, lemon juice and salt and pepper. Combine, then serve in a soft bun with sliced pickles, diced shallot, cucumber and crunchy iceberg lettuce.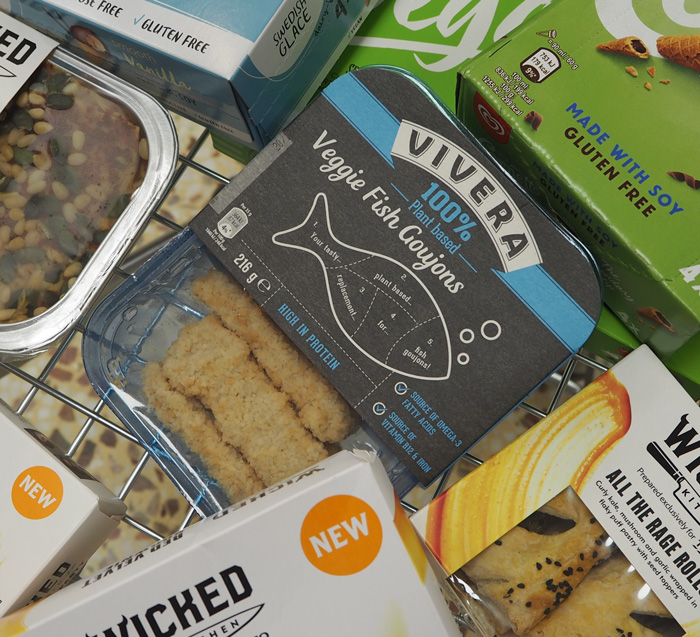 Linda McCartney's range now includes vegan scampi and Fry's make "crispy prawns". Served with a slice of lemon, fries and sweet chilli sauce, you won't notice the difference.
You can even get fish style steaks as an alternative to battered cod. But if you want to try making your own alternative to battered fish then this tofish recipe should satisfy. We even have a recipe for vegan tuna, made using chickpeas and nori (crispy seaweed!). Nori is a top ingredient for making dishes taste "fishy" so give it a try if you're thinking of experimenting and creating your own fish or seafood alternatives.
Another good alternative to fish is banana blossom. The flower from the banana fruit has a very similar texture to fish and when seasoned and battered could be mistaken for the real thing! You can try it at the Sutton and Sons vegan fish and chip shop in Hackney, where you can also get "prawn cocktail", "fish" cake and "scampi". And here's a list of fish and chip shops across the UK that have great vegan options.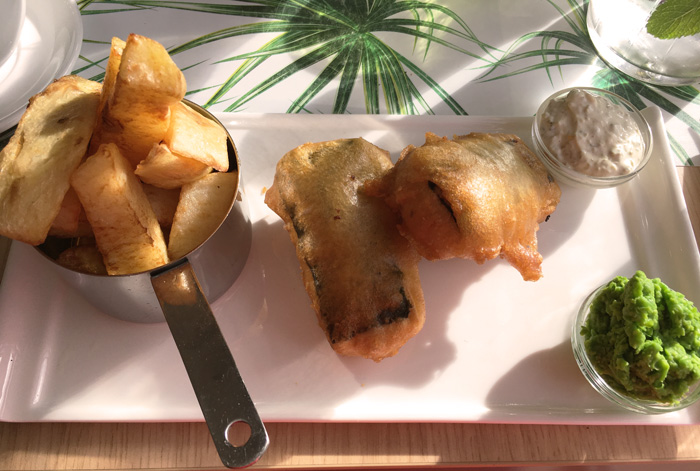 By leaving fish off your plate you're not only sparing both wild and farmed finfish and shellfish from suffering, you're also potentially avoiding the consumption of micro plastics which are polluting the oceans and making their way through the food chain, as well as harmful PCBs.
So you still get to enjoy the flavours that you're used to and the fish can stay in the oceans where they belong? Win-win!
Let us know how you're getting along with fish alternatives in the comments below!
Sign up
Receive our free e-cookbook plus email tips & support.