Cruelty free Christmas Dinner!
Gone are the days of dry nut roasts, and plates full of veg and gravy, but not much else.
With supermarkets selling their biggest range of vegan festive food ever, this year will be a bumper Christmas for veggies and vegans!
Here's our recommendations for a compassionate (and delicious) Christmas lunch.
Start your meal with a cheeky Bailey's! Yes! Bailey's now makes a drink for everyone with their Almande liqueur. We've tasted it, and it's good. Christmas no longer has to be devoid of one of our favourite classics. Get it in Whole Foods Market. Vegan mulled wine is also available in Co-op, Asda, Iceland, Morrison's Sainsbury's and Tesco.
Tesco are impressing us this year with their new centre piece options. Their festive nut roast that comes with mulled wine and cranberry sauce and Tumeric Spiced Cauliflower Wellington are great options that will see your non-vegan family members wanting to share.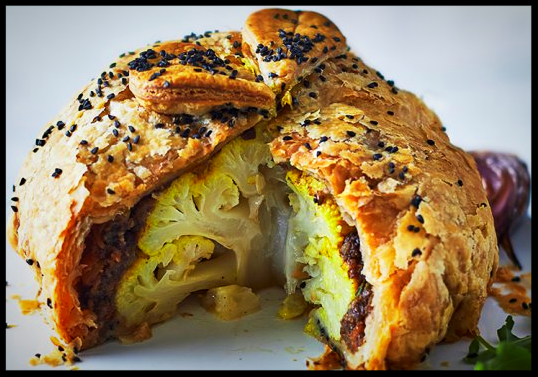 Our favourite centre pieces include Fry's Soy and Quinoa Country Roast,  Tofurkey's Veggie Roast with Herb Gravy and VBites Turkey Style Roast and Celebration roast that comes with sausages wrapped in bacon and gravy. You can find the full Linda McCartney and Fry's ranges including the new beef, mushroom and spinach wellington bites and chorizo cocktail sausages in Morrison's and all of the above on Ocado.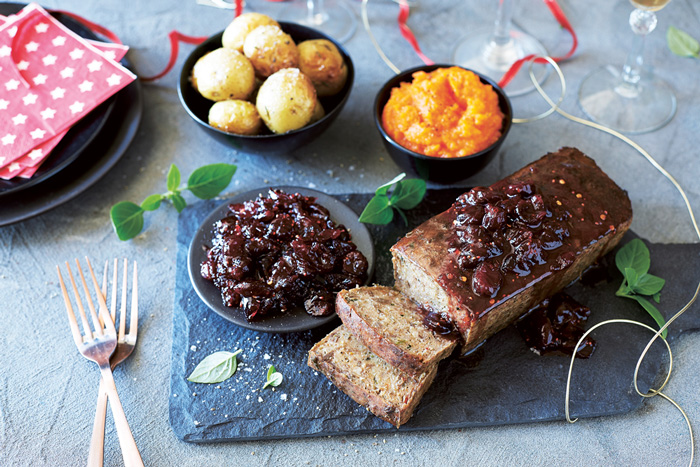 Marks and Spencer are also getting in on the vegan action and, for the first time ever, have more vegetarian options on their Christmas menu than meat based dishes. These include leeks and kale seasonal squash bake, and butternut squash and sweet potato rosti, as well as vegan butternut and beetroot filo parcels.
For dessert, vegan Christmas pudding and mince pies can be found in Waitrose, with Aldi, Asda, Co-op, Iceland, Lidl, M&S, Morrison's, Sainsbury's and Tesco (try their vegan churros!) selling ranges of chocolates, Christmas cake, biscuits, stollen, ice-cream, pies, puddings and gingerbread to see you through the festive period.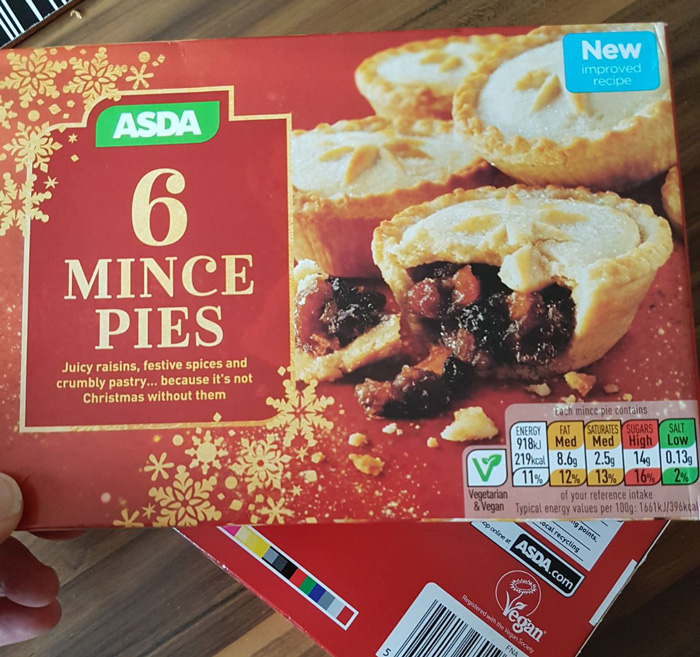 If in doubt, the Vegan Womble blog has a whole list of festive food found in supermarkets and available now.
And for after dinner you can now pick up a range of vegan cheeses in the supermarkets and health food stores, with Violife creating a Christmas platter made up of three blocks – blu, cranberry after dinner and mature. Get it on Ocado and in Sainsbury's before it sells out!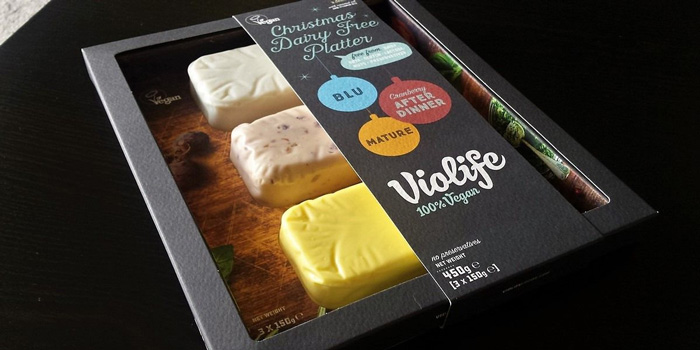 With all of these delicious options at our fingertips, it's easier than ever to enjoy a cruelty free Christmas. Tell us your favourites in the comments below and share some pictures of your Christmas food with us!
From everyone at Love Veg, have a wonderful Christmas, and a happy 2018.
Sign up
Receive our free e-cookbook plus email tips & support.