It's always a good time for doughnuts!
This is a recent discovery for us over at Love Veg, and we may be a little behind the times, but Australian born Doughnut Time is our latest obsession.
Currently offering at least 4 vegan donuts a day, Doughnut Time came to the UK late last year and is causing quite a stir.
And we understand why! The doughnuts are so very delicious with varied and imaginative fillings and toppings, and brilliant names, mostly relating to their Australian roots.
We just tried the Sia Later (red velvet doughnut with a buttercream and freeze-dried raspberry topping), the Fairy Godmother (vanilla doughnut topped with buttercream and 100's & 1000's) and the Cornelius Fudge (glazed with vegan chocolate and topped with vegan brownies and toasted hazelnuts). They also have a raspberry jam filled doughnut dusted with cinnamon sugar on offer this week, aptly named Pump up the Jam.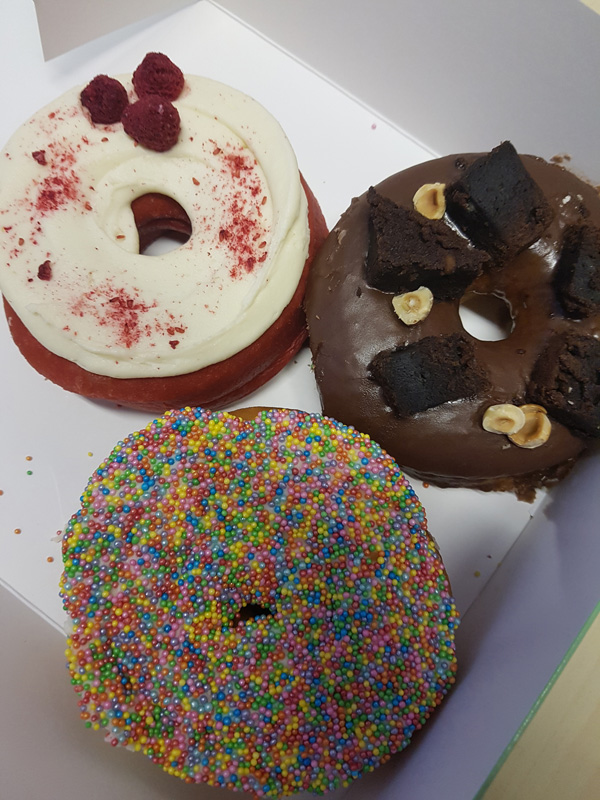 If you're in London make sure you visit their Shoreditch or Shaftesbury Avenue locations for an indulgent vegan treat!
And whilst we're on the subject of doughnuts, since opening in 2014 Crosstown Doughnuts have increased their vegan range due to high demand. They now offer 2-3 vegan options including chocolate truffle, strawberry and elderflower, vanilla glaze and the interesting yuzu and matcha flavour. Sadly they are only on sale from Friday to Sunday right now, but with stores all over London, you can surely find one close by for a weekend treat.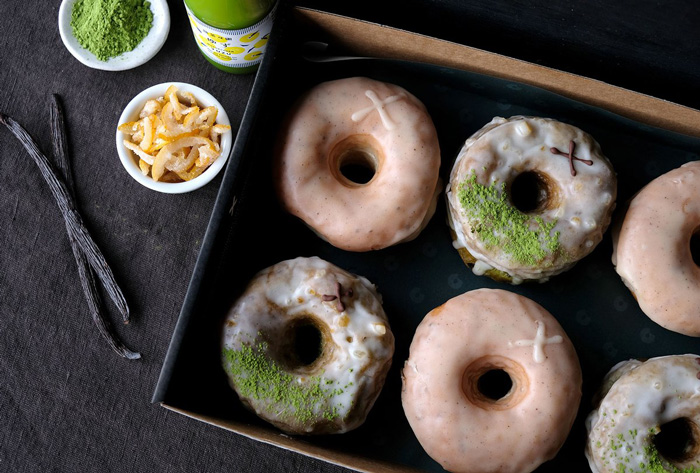 If you know a great vegan bakery or somewhere local that does amazing vegan goodies, tell about it in the comments section below.
Sign up
Receive our free e-cookbook plus email tips & support.