Vegan Sausage Rolls
These sausage rolls are a great in a lunchbox, as an afternoon snack or served with a mixed salad for dinner.
Preparation Time: 1 hour
Ingredients
(makes 12 rolls)
VEGAN "SAUSAGE" FILLING
1 brown onion, minced
1 garlic clove, minced
60g cashew nuts
300g extra firm tofu, drained and crumbled
100g wholemeal breadcrumbs
1 tbsp parsley
2 tablespoons soy sauce
1 teaspoon "smoked" paprika
1 tablespoon soya milk
1/2 teaspoon freshly cracked black pepper
1 teaspoon dried thyme leaves
PASTRY
3 slightly-thawed Jus-Rol puff pastry sheets
Preparation
Preheat oven to 180 degrees Celsius and line a baking tray with baking paper.
In a bowl add all "sausage mince" ingredients and mix until combined. Slightly mash the mince for a more combined texture.
Use your finger to wet the edges of the pastry sheet and fold them over.
Place the rolls on the baking tray and cut them all in half to make a total of 12 sausage rolls.
Use a pastry brush to lightly coat the tops of the sausage rolls with soya milk.
Bake for 30 minutes until golden brown and puffy. Allow to cool for 5 minutes before serving.
Now start receiving compliments for your crazily delicious and healthier vegan sausage rolls!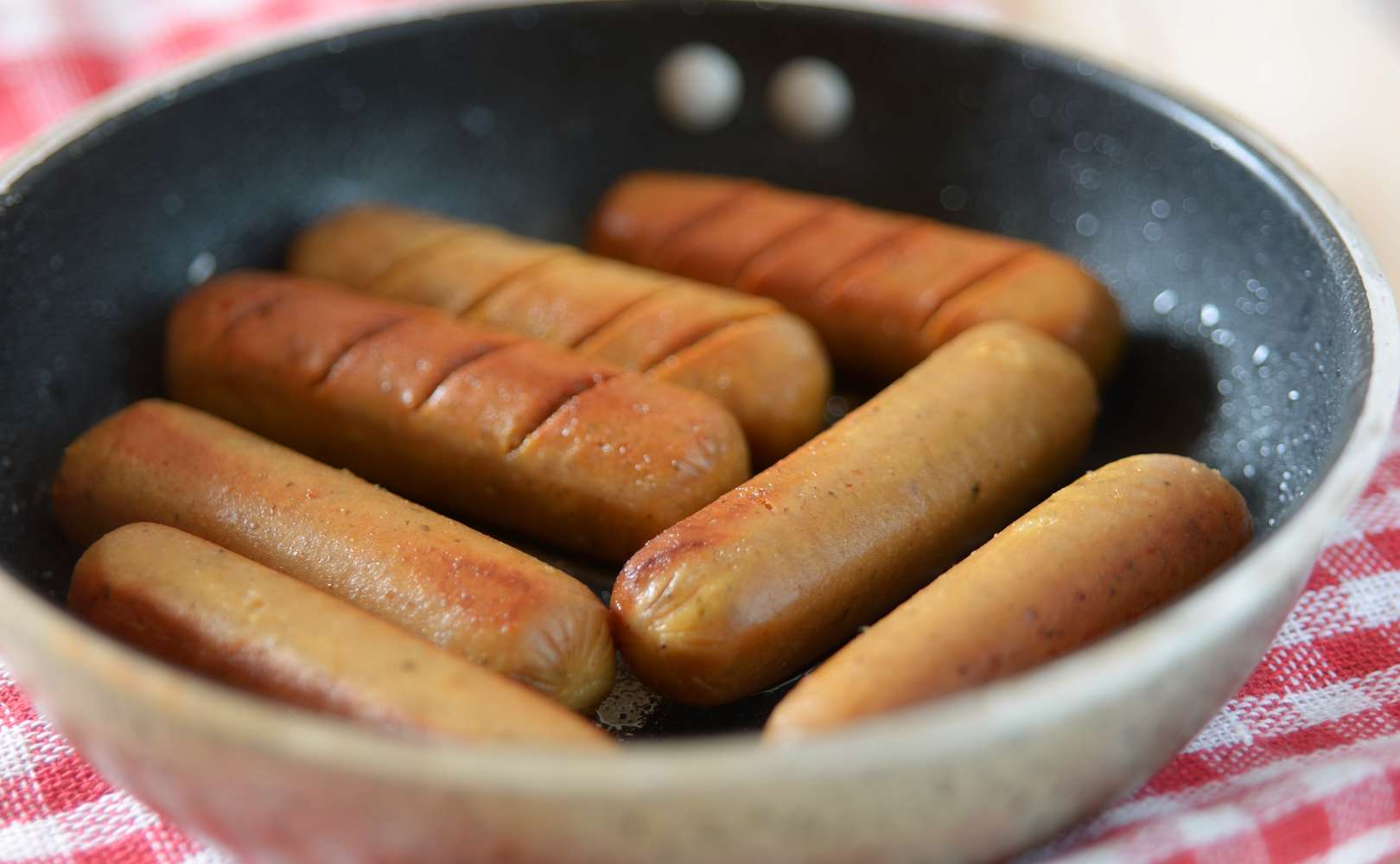 Tips
Brushing the pastry with soya milk makes a huge difference. I have also tried spraying them with oil but brushing the sausage rolls with soya milk makes them crunchier and puffier with a better golden colour!
Sprinkle with sesame seeds if desired.
Divide the mixture into 6 equal portions.
Cut the three slightly-thawed puff pastry sheets in half to make a total of 6 rectangles.
Place the sausage mince mixture into the centre of the rectangles and make a sausage lengthways down the pastry sheet.
Sign up
Receive our free e-cookbook plus email tips & support.