Turkish Delight Chocolate Cheesecake
We teamed up with comedian Carl Donnelly to create this indulgent dessert. Give it a go!
Preparation Time: 40 minutes
Ingredients
(2 servings)
8 Digestive biscuits
2 tbsp melted vegan butter
2 ripe avocados
2 tbsp cocoa powder
1 tsp rose water
2 tbsp maple syrup
Rose petals/chocolate flakes to decorate
Preparation
Break the biscuits into crumbs using a (non-plastic!) bag and a rolling pin then mix with the melted butter.
Spoon into a ramekin and set aside.
Mix the avocado, rose water, cocoa and maple syrup together in a food processor and spoon on top of the biscuit base.
Chill in the fridge for 30 minutes then top with chocolate shavings/rose petals and enjoy!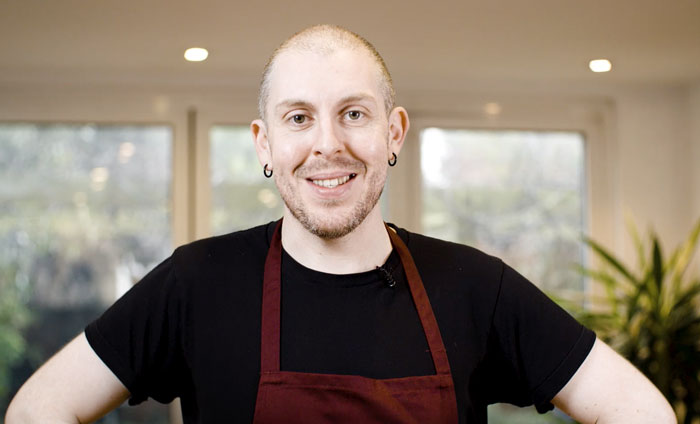 Sign up
Receive our free e-cookbook plus email tips & support.