Sweet Potato Falafels
These falafels are great wrapped in lettuce or toasted pitta bread with our curried coleslaw, hummus and pickles. Save some (if you can) and take them in your lunchbox the next day.
Preparation Time: 20 mins
Ingredients
(serves 4)
1 large or 2 small sweet potatoes, about 700g
1 tsp ground cumin
2 garlic cloves, minced
2 tsp ground coriander
A handful of coriander leaves
juice of half a lemon
100g plain or gram flour
1 tablespoon olive oil
Pitta, hummus, pickles and lettuce to serve
Preparation
Heat oven to 200C/180C fan/gas 6. Prick all over with a knife, then microwave the sweet potato whole for 8-10 mins until tender. Leave to cool a little, then peel.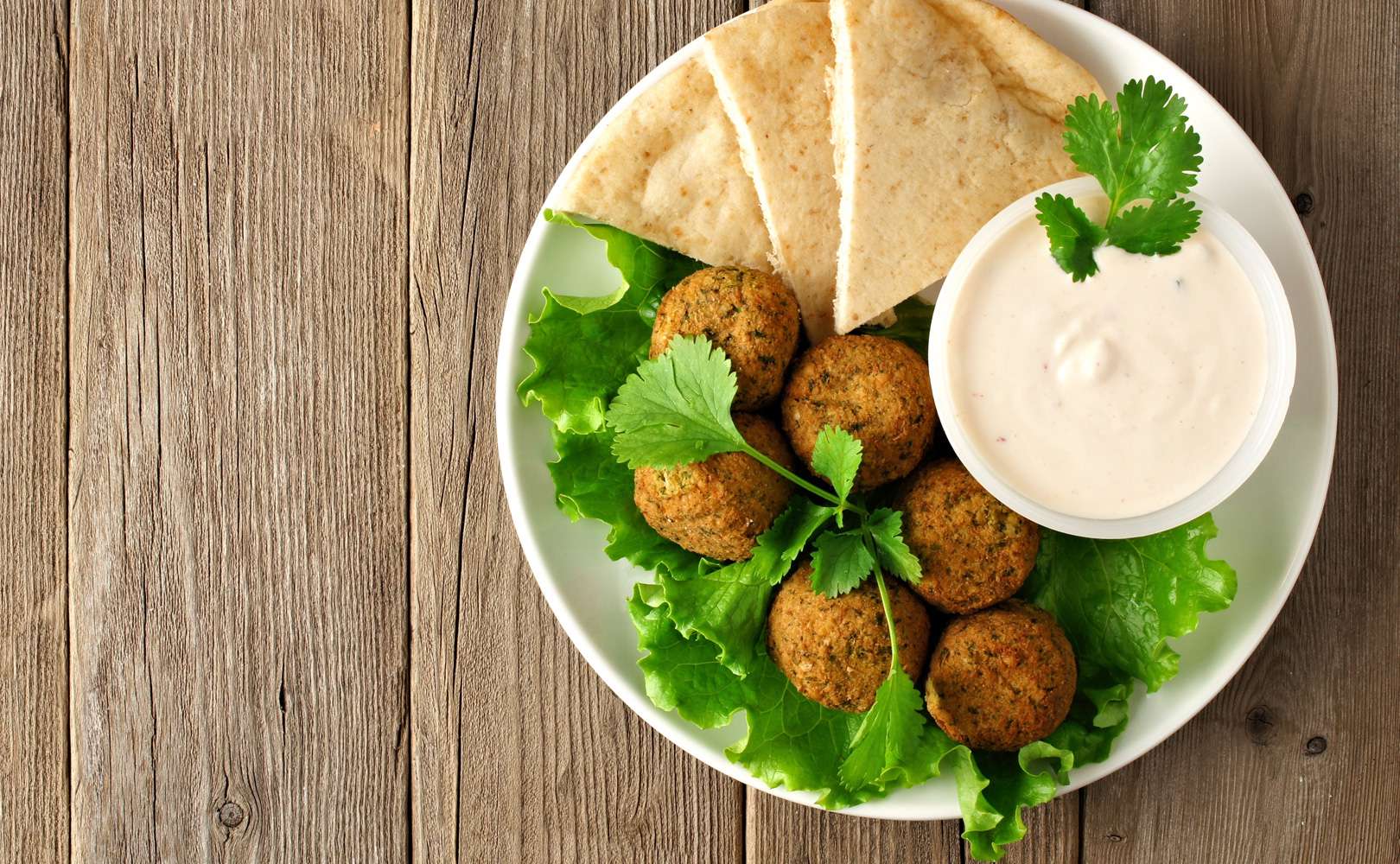 Put the potato, cumin, garlic, ground and fresh coriander, lemon juice and flour into a large bowl. Season, then mash until smooth. Using a tablespoon, shape the mix into 20 balls. Put on an oiled baking sheet and bake for around 15 mins until the bases are golden brown, then flip over and bake for 15 mins more until brown all over.
Serve with hummus, coleslaw and pickles, wrapped in lettuce or toasted pitta, for a delicious mid week dinner.
Sign up
Receive our free e-cookbook plus email tips & support.