Smoked Salmon and Cream Cheese Bagel
This bagel will blow your mind! Our carrot "salmon" is better than the real thing. Authentic in both taste and texture and incredible paired with delicious vegan cream cheese, you can enjoy this cruelty-free meal for lunch or dinner!  
Preparation Time: 30 minutes
Ingredients
(Serves 3-4 people)
2 carrots
3 tbsp olive oil
few drops of liquid smoke
juice of half a lemon
salt and pepper
few sprigs of fresh dill, chopped 
vegan cream cheese- we used Nush chive flavour
your favourite bagel
Preparation
Slice the carrots into ribbons with a vegetable peeler.
Steam for 5 minutes then mix with all of the ingredients except the cream cheese.
Cook in the oven on 180 degrees for 10 minutes (keep your eye on it and take it out before it goes crispy!)
Serve with cream cheese on a toasted bagel.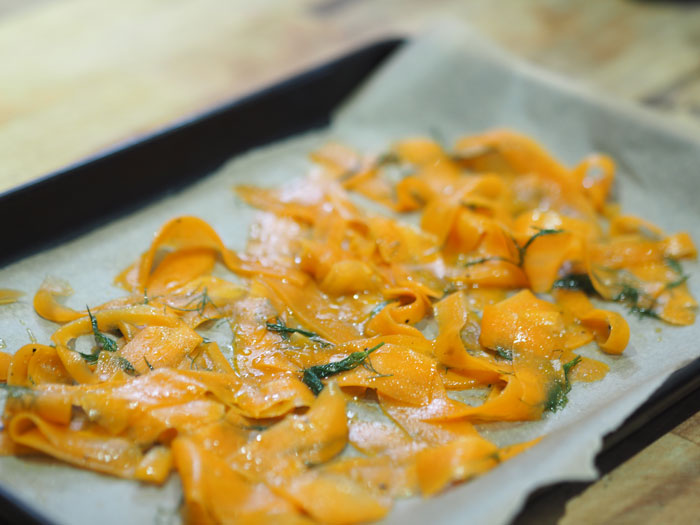 Sign up
Receive our free e-cookbook plus email tips & support.