Rum Balls
These rum balls are made almost entirely from raw fruits and nuts, so they are really filling and dense. Perfect for a mid afternoon snack!
Preparation Time: 30 minutes to make, 1 hour to chill
Ingredients
(for 40 balls)
450g dried dates
4 tablespoons rum
1 teaspoon vanilla extract
64g walnuts
60g cashews
130g brazil nuts
226g coconut (plus more to roll in)
100g dark 70% cocoa chocolate, melted
Preparation
To a food processor, add the dates, rum, vanilla extract, walnuts, cashews and brazil nuts and pulse three times or so until roughly chopped.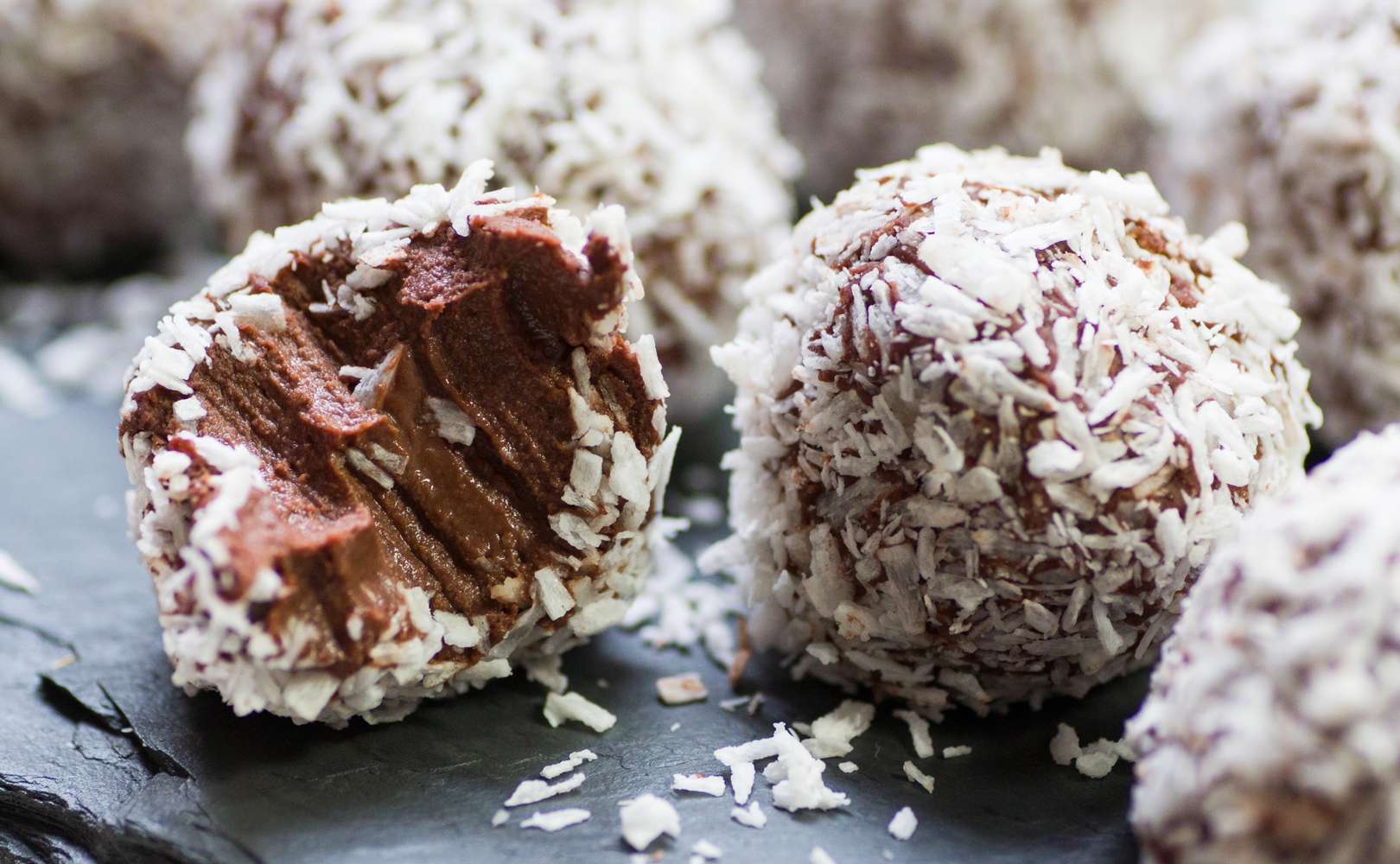 Drizzle in the melted chocolate and pulse a few more times until the chocolate is evenly combined throughout the mixture and the nuts and fruit are finely chopped.
Spoon out the mixture into a bowl.
Add the coconut to the bowl and stir or use your hands to incorporate the coconut into the rum ball mixture.
Once combined, dampen your hands if needed and use a heaped-tablespoon measure of the mixture and roll it into balls then into the desiccated coconut. (It should make approximately 40 rum balls.)
Refrigerate for an hour or so to allow them to harden and then eat immediately.
Sign up
Receive our free e-cookbook plus email tips & support.