Protein Crusted Sweet Potatoes
Delicious sweet potatoes with a crust of crispy seeds and onions. Perfect as a side to any meal! 
Preparation Time: 1 hour
Ingredients
(Serves 4 people)
4 sweet potatoes 
1tbsp olive oil 
2tbsp flax seeds
2tbsp chia seeds
2tbsp sunflower seeds
2tbsp crispy fried shallots
2tbsp sesame seeds
1 tbsp nori flakes
1 tbsp smoked paprika
Pinch salt and pepper
Oatly creme fraiche and fresh coriander to serve
Preparation
Cover the potatoes in olive oil and roast for 40 minutes until soft. Leave to cool completely, then peel.
Mix all the other ingredients together and coat each potato. Fry for a few minutes on each side in a hot pan until brown and crispy, then serve warm garnished with the creme fraiche and coriander leaves.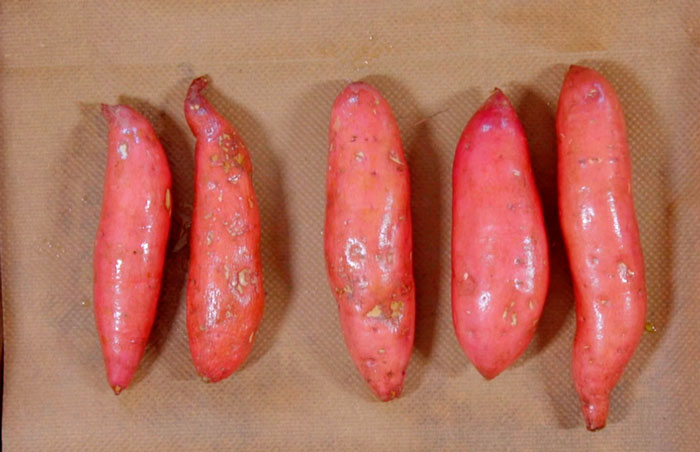 This recipes comes from Derek Sarno https://wickedhealthyfood.com/
Sign up
Receive our free e-cookbook plus email tips & support.