Perfect Pretzel Rolls
A daily staple, but also perfect to make for dinner parties, as a breakfast bap, burger bun or with a lovely homemade soup as part of a starter. You can mix the flour up in this recipe and use 50/50 wholemeal and white or just wholemeal if you prefer. The result is a denser roll but still just as tasty.
Preparation Time: 1 hour 45 minutes
Ingredients
(makes 9 large rolls or 12 smaller rolls)
250g tepid water (weighing the water is more accurate than measuring)
3 tbsp sunflower oil
2 tbsp raw sugar
1 1/2 tsp rock salt
450g organic strong white bread flour (plus extra for dusting)
7g instant dried yeast (1 sachet)
Spray oil
Preparation
This recipe can be made by hand or in a breadmaker. Here are the steps for making bread the traditional way, by hand…
Add the ingredients into a mixing bowl in the order they are listed and combine with your hands until they form a dough.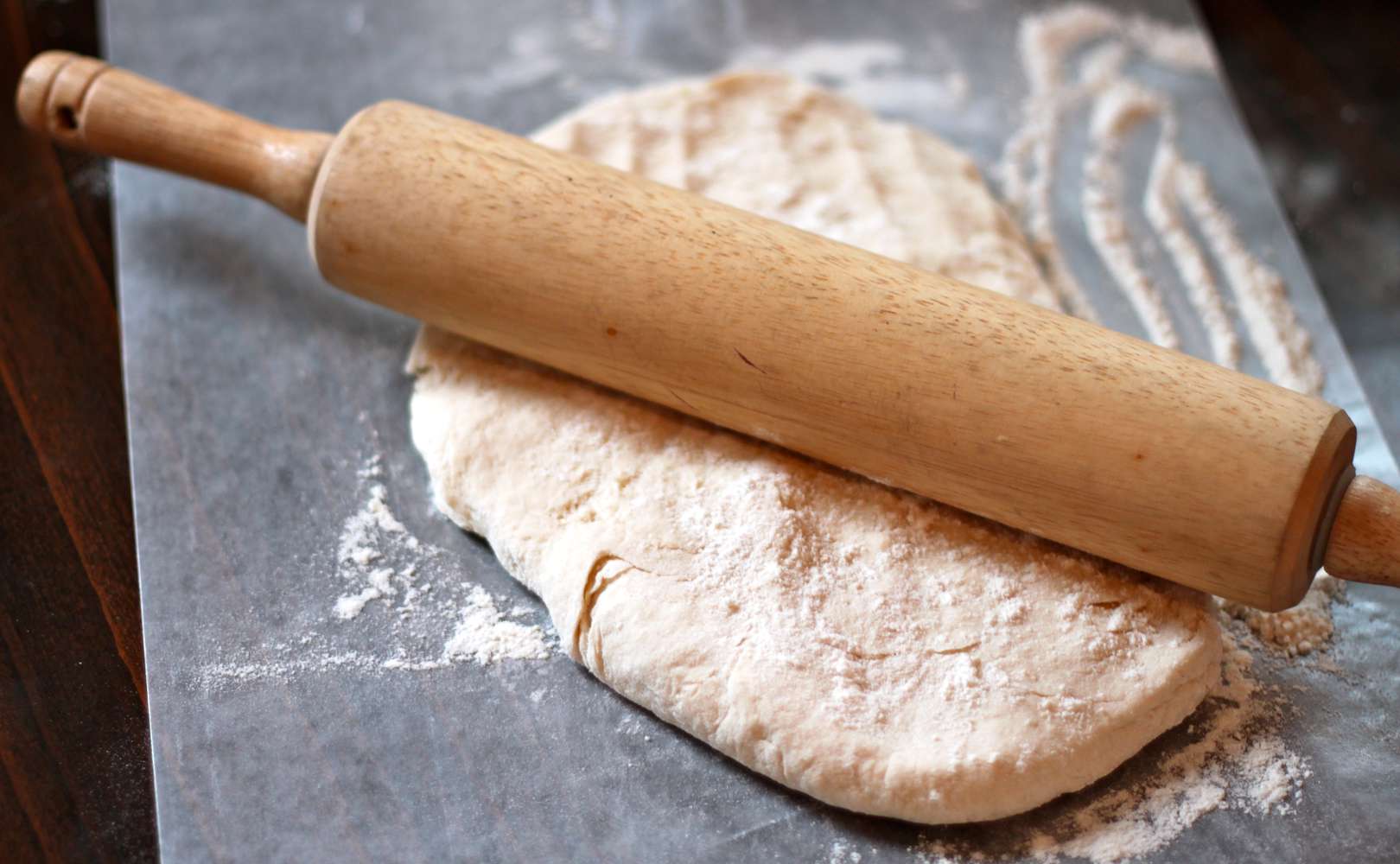 Knead for around 10 minutes on a floured surface and leave in an oiled bowl covered with food wrap or a tea towel for an hour to proof.
On a lightly floured surface, 'knock back' the dough (fold it repeatedly in on itself using the heels of your hands, until it is smooth and all the air is knocked out of it) and then knead it lightly. Shape into bread rolls. I do this by dividing my dough into quarters for 12 small rolls or thirds for 9 large rolls and then dividing each portion into thirds and rolling in my palm to create a round roll shape.
Spray a baking sheet with a little oil and lightly dust with flour. Place the rolls an even distance apart on the baking sheet and lightly dust them with flour.
Cover with a tea towel and leave again to proof for around an hour somewhere warm.
Then bake in a preheated oven at 200C (180C Fan) for 10 mins.
Turn out onto a wire rack for cooling.
Best eaten whilst still slightly warm, with dairy-free margarine. These freeze well and keep for around 2 days in the bread bin.
Eat and enjoy!
Sign up
Receive our free e-cookbook plus email tips & support.