Mushroom and Broccoli Tofu Quiche
Think you can only make a tasty quiche with lots of eggs? Think again with our delicious tofu version.
Preparation Time: 45 minutes
Ingredients
(for 8 servings)
Block of firm tofu
Salt and pepper
2 tbsp nutritional yeast
Fresh thyme
Plain flour for dusting
Jus Roll shortcrust pastry
Olive oil for frying
2 garlic gloves, diced
1 red onion, diced 
100g chopped muchrooms
150g chopped broccoli 
Bunch of chives
Preparation
Blend the tofu in a food processor with the nutritional yeast, thyme and seasoning to taste, then set aside.
Dust a surface with flour, roll out the pastry and mould into a pie dish, trimming the edges if necessary.
Fry the rest of the ingredients except the chives in a little oil and mix with the tofu mixture. Spoon into the pastry and top with the chives.
Bake for 30 minutes on 200 degrees and serve warm with a green salad.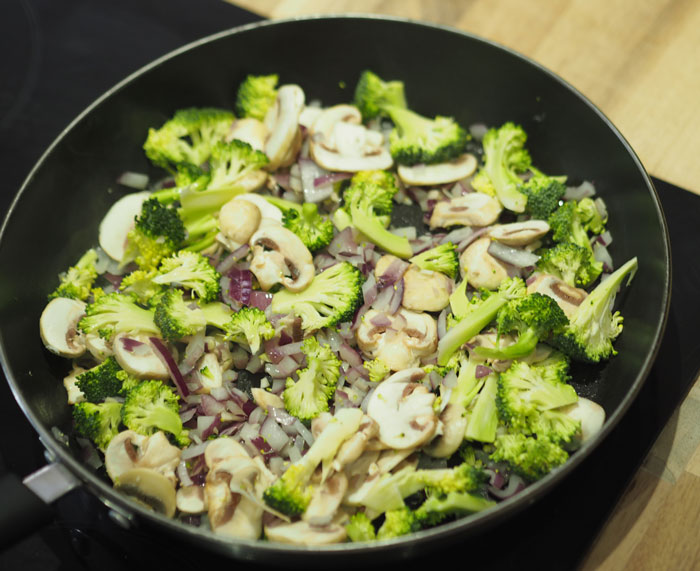 Sign up
Receive our free e-cookbook plus email tips & support.