BBQ Chicken Pizza
We teamed up with Fry's to make this super easy and delicious chicken style pizza.
Preparation Time: 1.5 hours (including time to let the dough rise).
Ingredients
(serves 1 hungry person!)
For the pizza base
200g strong white bread flour (plus extra for kneading)
5g salt
5g fast action yeast
150ml warm water
30ml olive oil (plus extra for kneading)
For the topping
Fry's Southern Style tenders
2 chopped shallots
1tbsp chopped jalapenos
1 small can of sweetcorn
1 handful of chopped coriander 
4 tbsp BBQ sauce
Grated vegan cheese- we like Violife
Black pepper
Preparation
Preheat the oven to 220 degrees. 
To make the base combine all of the ingredients to make a dough. Knead on a lightly oiled surface and set aside in a bowl covered with a damp tea towel to rise for 1 hour.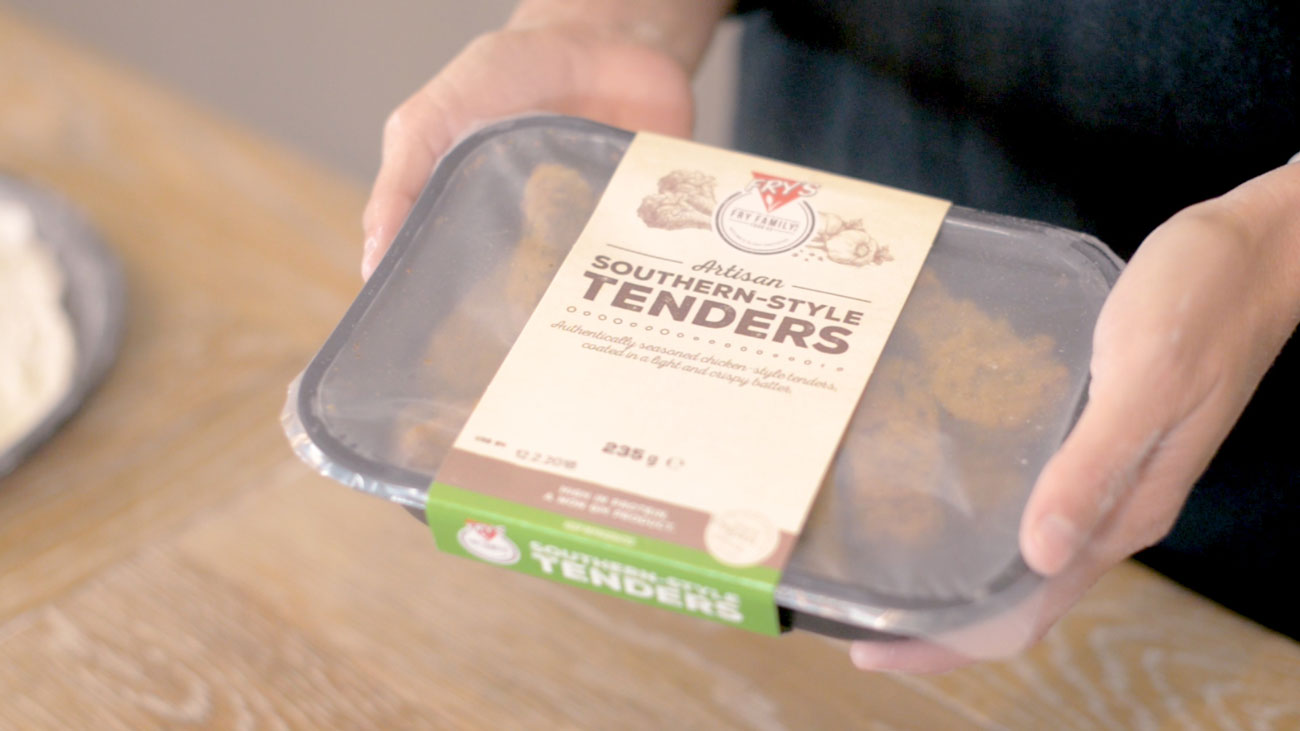 Meanwhile, make the topping by shredding the chicken tenders and mixing with all of the other ingredients except the cheese.
When the dough is ready, roll out on a lightly floured surface and top with a layer of cheese. Add a layer of the chicken mix and top with more cheese.
Cook for 10 minutes until the base is crispy and the cheese has melted. Enjoy!
This recipe was made with the wonderful people at Fry's Family Foods Co.! Pick up their Southern Style Tenders at Sainsbury's, Ocado and Holland and Barrett.
Sign up
Receive our free e-cookbook plus email tips & support.