Baked Vegetable Crisps
Quick and easy to make, these tasty vegetable crisps are better for you than a packet of crisps and delicious dipped into our pesto hummus. They can also be made from your favourite vegetables, just about anything works.
Preparation Time: 20 minutes
Ingredients
(serves 4)
1 large raw carrot or a few smaller ones (150g)
1 large raw parsnip (75g)
1 large sweet potato (100g)
2 tbsp olive oil
Salt and pepper
2 tsp paprika
Preparation
Heat oven to 200°C. Line a baking sheet with baking paper.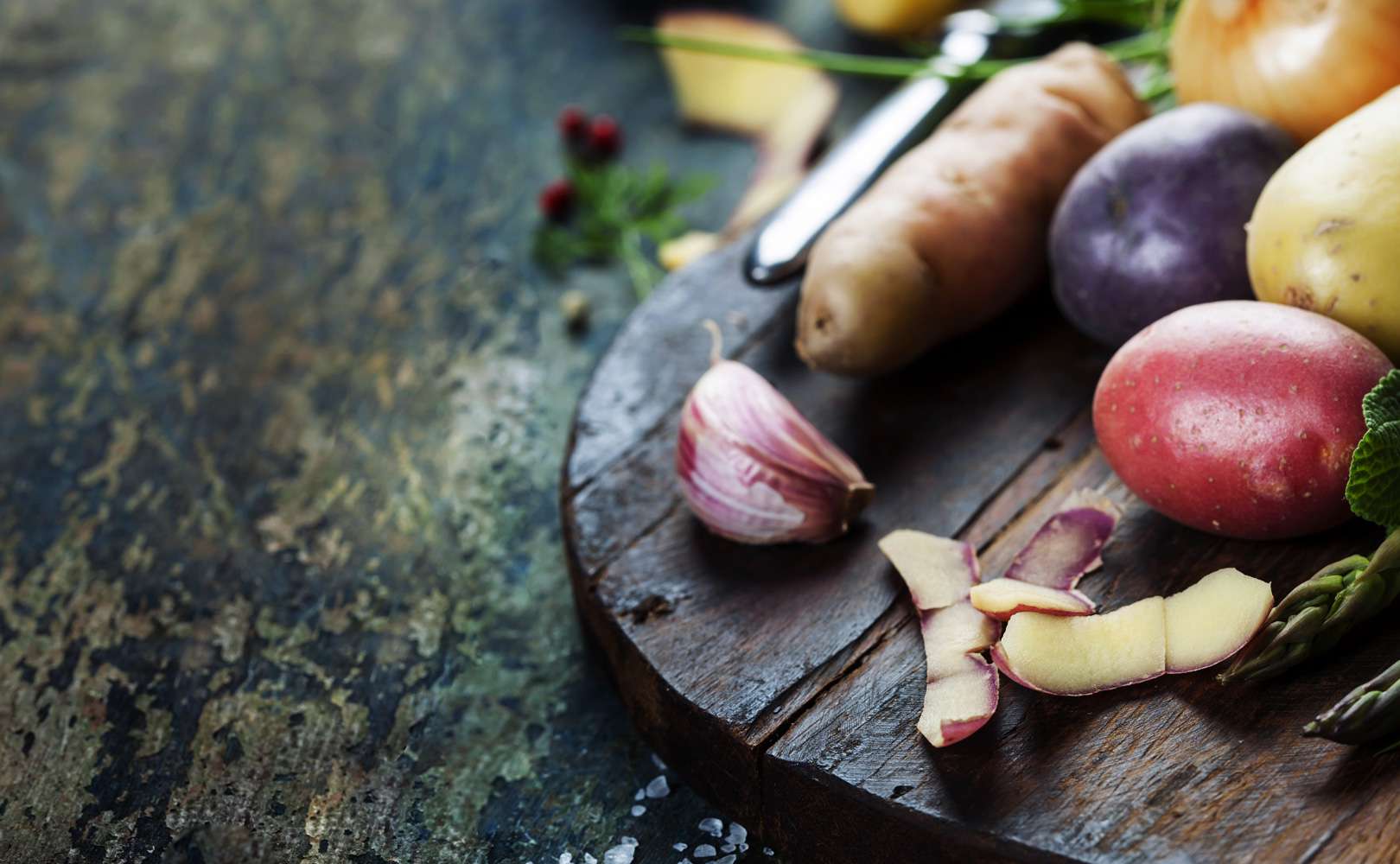 Peel the carrot and slice very thinly (using the peeler to peel and slice makes it much easier and quicker). Dry the slices thoroughly with kitchen roll and put into a mixing bowl. Pour in a quarter of the oil and combine very well, then arrange the carrot slices in one layer on one quarter of the baking tray. Season with the paprika, salt and pepper.
Repeat with each vegetable, keeping them separate on the baking tray. Bake for 6-8 minutes or until they are all golden and cooked through.
Remove from oven, season a little more and serve with our pesto hummus!
Sign up
Receive our free e-cookbook plus email tips & support.