Apple Pie
Apple pie has been around for hundreds of years and it remains one of the nation's favourite puds. Serve this hot or cold, on its own or with whipped cream or ice cream – dairy-free, of course!
Preparation Time: Approx. 2 Hours
Ingredients
CRUST
275g flour
8 tbsp spread/vegan margarine
2 tbsp light brown sugar
Water
APPLE FILLING
2 apples, thinly sliced
50g sugar
1/2 tsp cinnamon
1/2 lemon juice
1/4 cup raisins
Preparation
Pastry crust:
Place all the ingredients in a big bowl, add a little water (a tablespoon at a time) and mix with a fork until the dough starts to clear the sides of the bowl and comes together.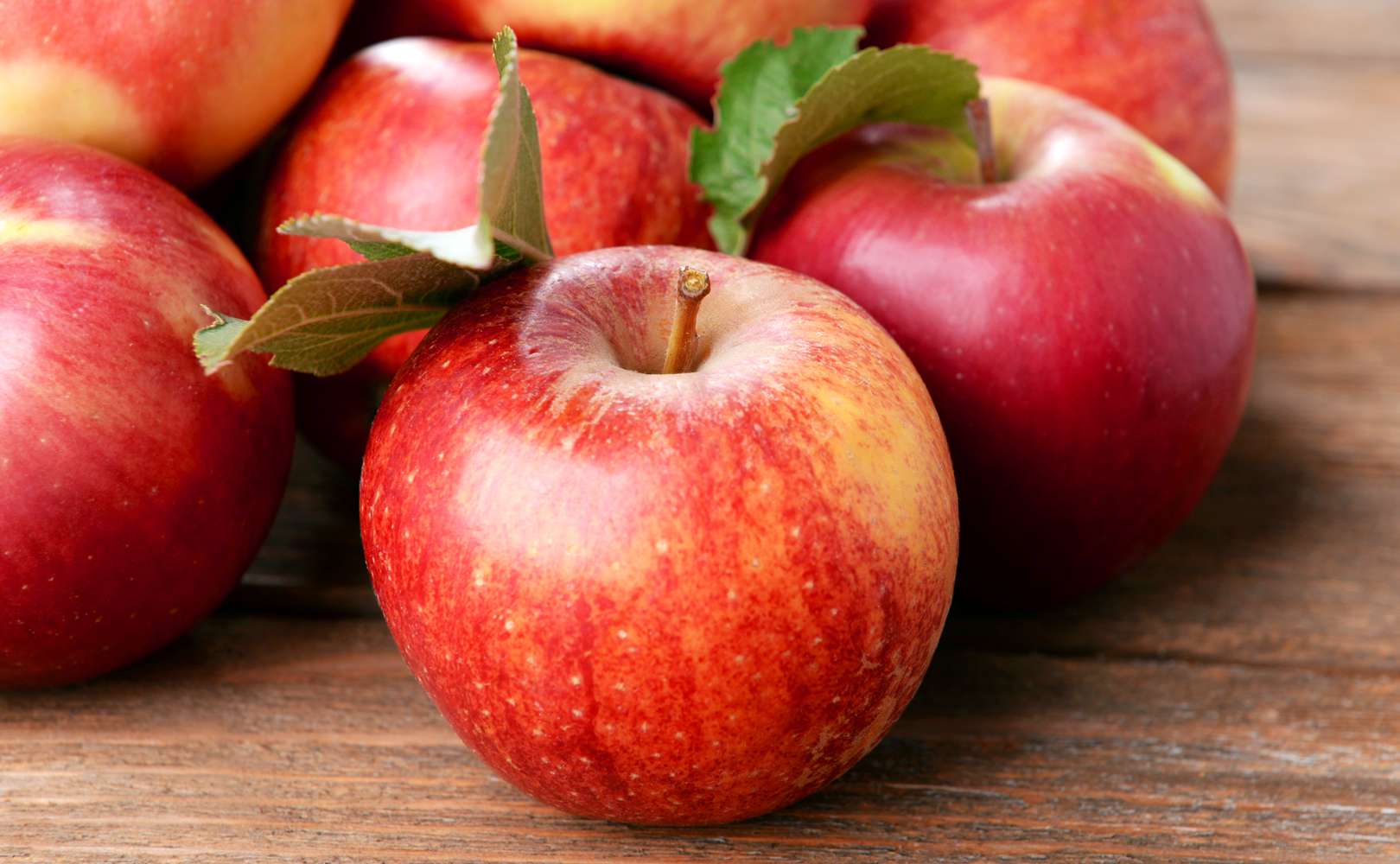 Divide the dough into two parts, one slightly bigger than the other and place each half in cling film wrap, shaping into a disc as you wrap.
Place both dough discs in the refrigerator for one hour.
Apple filling:
Mix in all the ingredients and stir gently and set aside for 15 minutes.
Putting the pie together:
Take the bigger disc from the fridge and roll it out to about 12 inches, using as much flour as you need to keep it from sticking to the surface. Keep moving the dough as you roll it to ensure it does not stick.
Open the dough onto a greased 8-inch springform pie pan.
Pour the filling into the crust. Place the baking tray into the refrigerator while you prepare the top crust using the second disc of dough.
Open the second disc, lay the pastry lid over the apples pressing the edges together to seal. Trim the edge with a sharp knife and make 5 little slashes on top of the lid for the steam to escape.
Sprinkle 1 tbsp of light brown sugar on the crust. This gives some additional sweetness and helps the crust brown.
Bake it at 180C for 45 minutes or until golden brown.
Serve while still warm from the oven with vegan whipped cream or vegan vanilla ice cream. Enjoy!
Sign up
Receive our free e-cookbook plus email tips & support.