Eating out
Over the past couple of years the number of vegetarian and vegan restaurants has increased substantially, making it easier for people who want to reduce their meat consumption or follow a plant-based diet to find delicious veggie food! You can find shops, takeaways and restaurants with vegetarian or vegan options in your local area at www.HappyCow.net or www.VegetarianVisitor.co.uk. Apps like HappyCow, TripAdvisor and Vegman can also help you, and they display price ranges and customer ratings to help you make a choice.
Vegan restaurants are popping up all over the UK while more and more restaurants and fast food chains offer plant-based options on their menus. Look out for the vegan menus at Wagamama and the Diner, Carluccio's plant-based pop up, and vegan options at Las Iguanas, YO! Sushi, Zizzi, Handmade Burger Company, Pizza Express, Toby Carvery, Nando's and Pret A Manger. Find more on the Love Veg blog. 
Here are some of our top recommendations!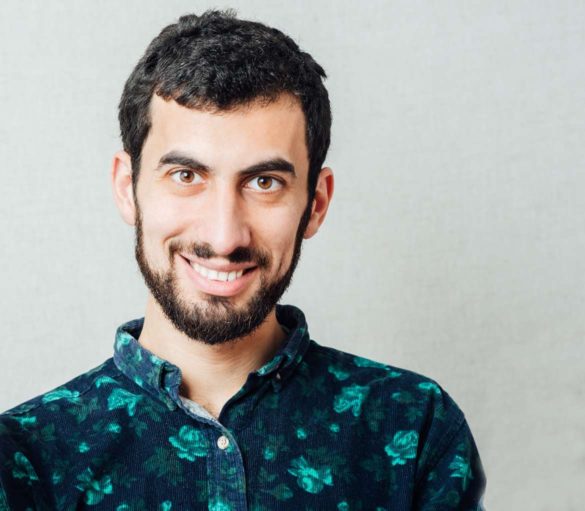 Your favourite restaurant still doesn't offer many vegetarian or vegan options? Go ahead and politely ask them what they could create for you. Restaurants want satisfied customers and will most likely be eager to take on this challenge!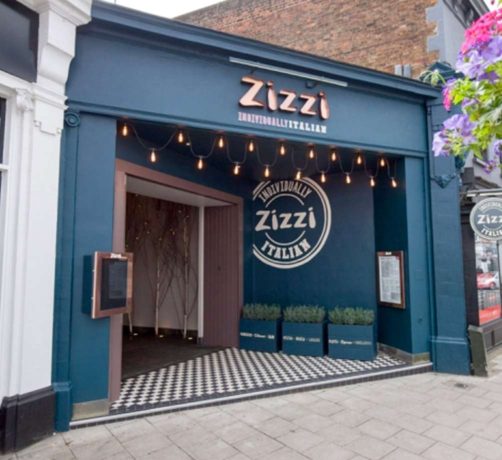 Zizzi
This Italian restaurant has a full vegan menu – just ask for it! And then choose from olives, bruschetta and garlic bread to start. Pick your favourite pizza (which comes with vegan cheese) or pasta, and add your sides. Finish off with a choice of delicious dessert. Perfect when you are on the go!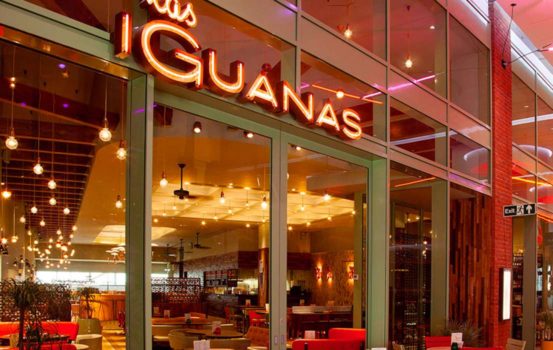 Las Iguanas
Just ask for their vegan menu which has loads of amazing options to choose from, including tapas and dips, plenty of side dishes, and for mains, choose from fajitas, South American curry or chilli. If you have room, there are tasty puddings, too!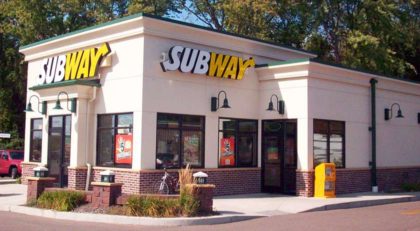 Subway
Customise your own sandwich with your favourite veggies, or simply order the Veggie Delite.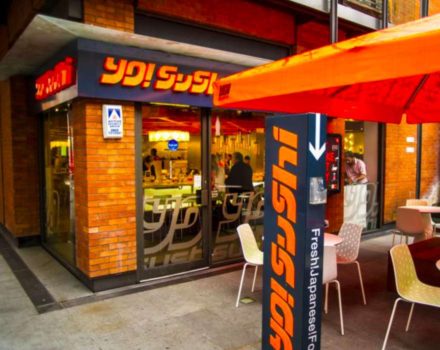 YO! Sushi
Ask them for their vegan menu, and you'll find katsu, dumplings and tempura; miso and ramen; noodles and rice dishes; a choice of sushi; as well as sides and snacks.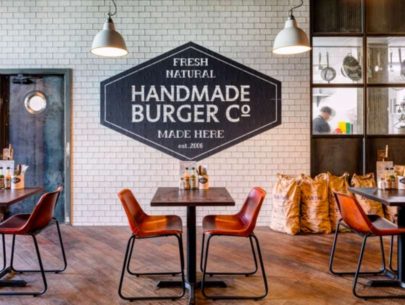 Handmade Burger Company
Choose from five vegan burgers at this chain, or try the skewers. Add a serving of flavoured or sweet potato fries and sides for a perfect meal.
Pret A Manger
There are plenty of sandwiches, wraps, soups and salads to choose from at this chain, and all vegan options are clearly marked. They also have 3 "Veggie Pret" stores in London's Soho, Shoreditch and Clerkenwell that are totally vegetarian and vegan, with more exclusive vegan options.
In international cuisine restaurants, plant-based options are almost always offered. Would you have thought that these favourites would just happen to be plant-based anyway?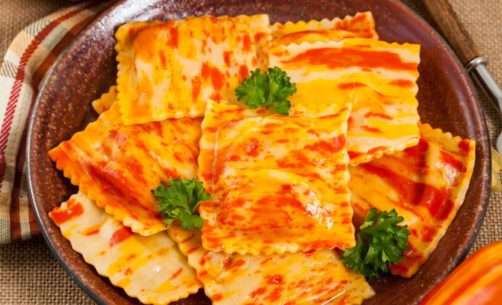 Italian
Pasta Pomodoro, Arrabiata or Napoli, Minestrone soup, vegetarian pizza without cheese, garlic bread made with olive oil instead of butter, olives and salads at Italian restaurants.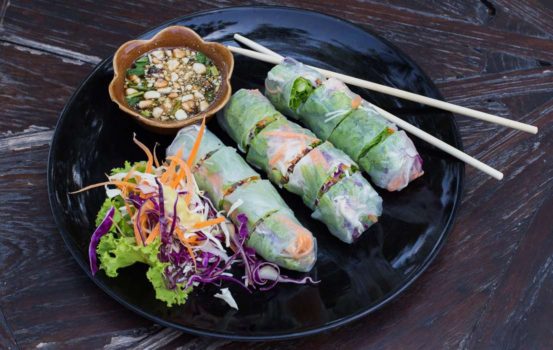 Asian
Spring rolls, edamame, tofu dishes (in blackbean or yellowbean sauce, for example), sweet and sour vegetables, Singapore noodles (which are made with rice noodles, not egg noodles) and crispy seaweed in Chinese restaurants.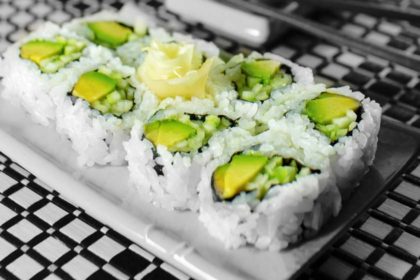 Japanese
Vegetarian dumplings (gyoza), tempura, miso soup, vegetable or avocado rolls, tofu dishes, udon noodles or ramen, and yasai (vegetable) curries in Japanese restaurants.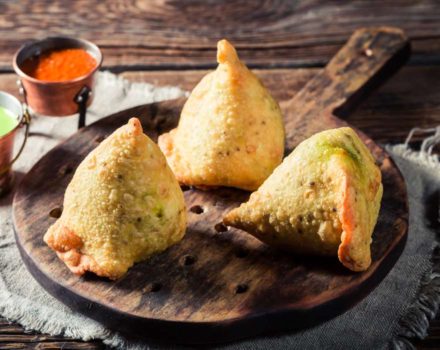 Indian
Samosas, vegetarian curries (from biryanis to vindaloos), dhal, poppadums and chutneys in Indian restaurants.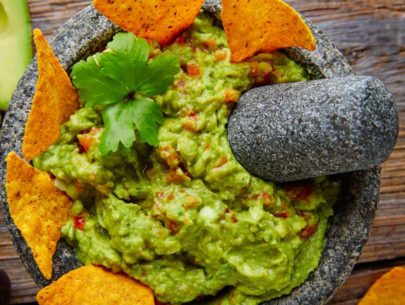 Mexican
Vegetarian tortillas, burritos and fajitas, pozole (corn stew), guacamole, vegetable chilli, refried beans, potato skins and stuffed vegetables in Mexican restaurants.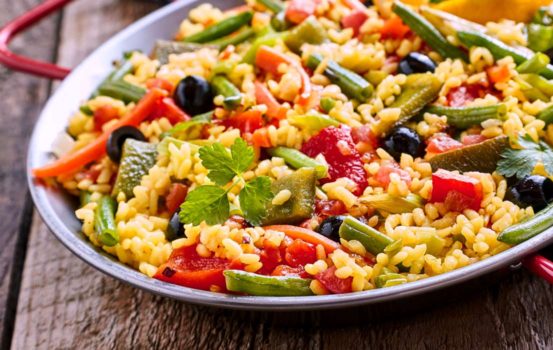 Spanish
Vegetable paella, and lots of tapas dishes including chickpea and spinach stew, patatas bravas, garlic mushrooms, caramelised onions, Padron peppers and aubergines in tomato sauce in Spanish restaurants.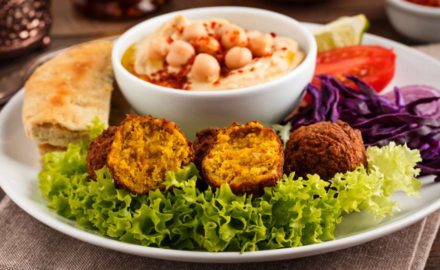 Arabic
Falafel, stuffed vine leaves, tabbouleh, houmous, olives, batara harra (spicy potatoes), broad bean stew, French beans in tomato sauce, moussaka, and okra cooked with tomatoes in Lebanese restaurants.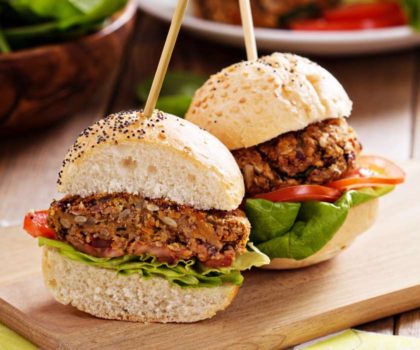 Fast food
Chips or fries, hash browns, corn on the cob, veggie or bean burgers, veggie and bean wraps and veggie kebabs in fast food restaurants.
If you are invited to a family gathering or birthday party, talk to the hosts about your eating requirements before arriving. Some people are thankful if you offer to bring your own dish along. This means you'll get to eat something you love and it also gives you the opportunity to inspire other guests with your plant-based cuisine!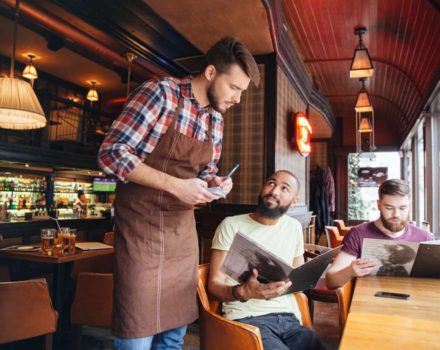 A good way to help increase the availability of plant-based options is to politely request them. Many establishments are very receptive so go ahead and help speed change!
Sign up
Receive our free e-cookbook plus email tips & support.