Classic Meat (Less) Lentil Loaf
This loaf makes a great centrepiece for a Sunday roast or at Christmas. Full of lentils, oats, herbs and fresh veggies, it packs a very tasty, high protein punch. Serve with potatoes, green vegetables, stuffing and gravy.
Preparation Time: Approx. 2 Hours
Ingredients
(serves 5)
40g mushrooms
3 stalks celery
1/2 white onion
2 cloves garlic
250g firm tofu
300g lentils
90g rolled oats
3 tbsp ketchup
3 tbsp soy sauce
3 tbsp chopped parsley
1 tsp each: dried thyme, basil, fennel
Preparation
Prep
Cook enough dry lentils (brown or black) to yield about 1 1/2 cups. You can alternatively use prepared or canned lentils to cut down on prep time.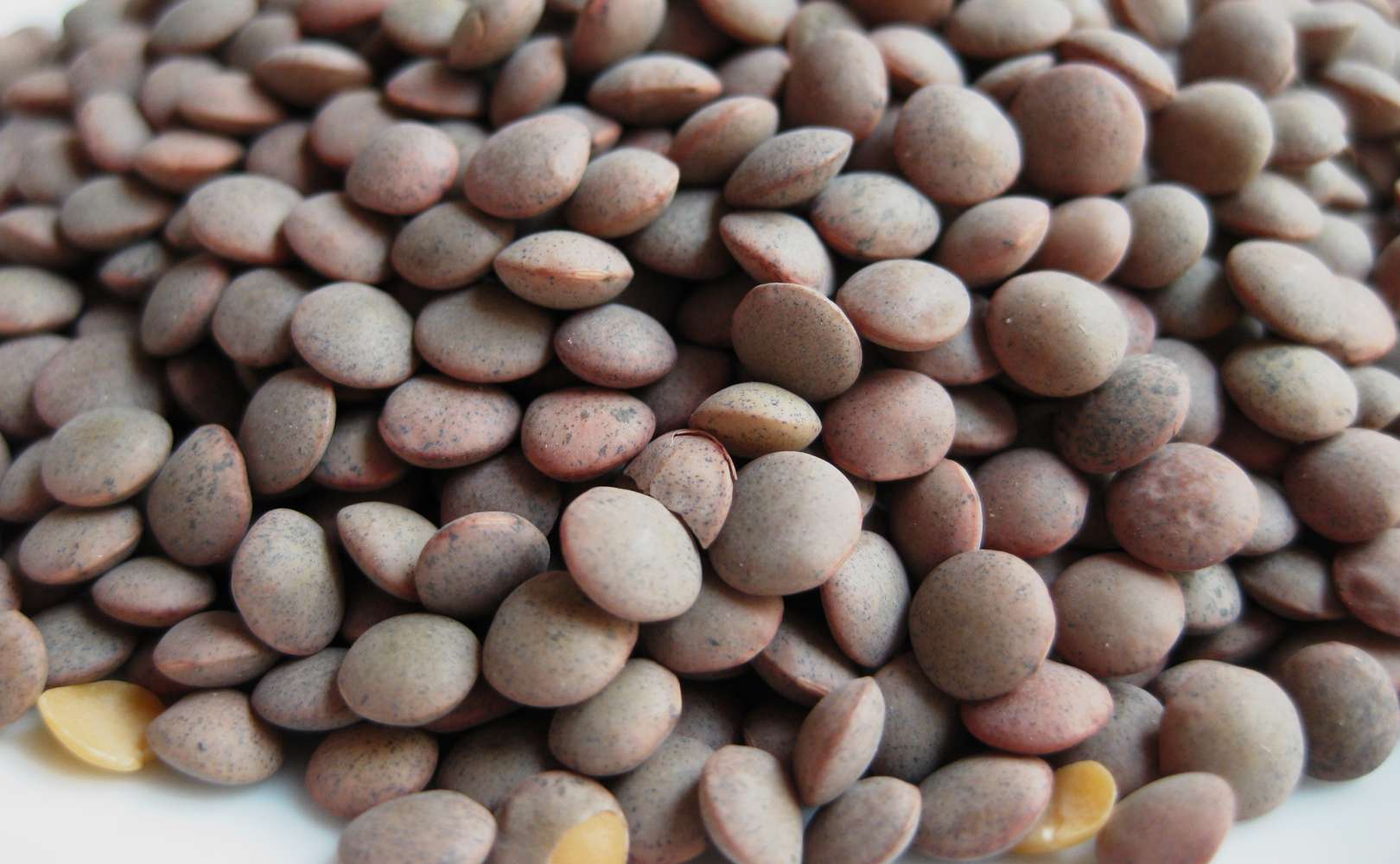 Preheat the oven to 350º F/180C.
Mince the garlic and finely chop the mushrooms, celery, and onion. Add these to a frying pan with a splash of water and a pinch of salt and pepper. Allow them to soften over a medium heat for several minutes.
Mix
In a large mixing bowl, crumble about 1 cup of tofu between your hands until it is in small chunks, resembling cottage cheese. Then, stir in the cooked lentils, sautéed veggies, a handful of chopped parsley, and oats.
Next, add the dried herbs. Like with all "meats," the flavour of this loaf is brought alive by the herbs. The combo of thyme, basil, and fennel is the perfect blend of earthy and meaty flavours for our lentil loaf. To get maximum flavour, combine these herbs in a mortar and pestle and gently grind together. Then, stir them into the lentil loaf mixture.
Finally, add a few tablespoons soy sauce and some ketchup to bind this loaf together. Stir until everything is very well combined. At this point, the loaf should hold together fairly well (i.e. if you wanted to form it into meatballs, they would hold their shape). If it's too crumbly, add a little more ketchup or even a tablespoon of water. You do not want your loaf to be too dry!
Bake
Add this mixture to a non-stick loaf pan (or something similar) and bake for about 50 minutes at 350º F. You'll want to cook until the top starts to develop a browned crust and the insides are fully cooked.
Allow to cool for several minutes before carefully slicing and removing from the pan. Ideally, serve with mashed potatoes, steamed veggies and gravy. This loaf keeps very well for several days in the refrigerator and makes excellent meat(less) loaf sandwiches for leftovers.
Sign up
Receive our free e-cookbook plus email tips & support.