Are there plant-based
alternatives to chicken?
Yes! In the UK, there are many alternatives to chicken, with products like Vivera's plain and chilli lemon chicken pieces, Oumph! The Chunk and Fry's Chicken-Style Strips imitating the texture and flavour of chicken really well. Fry's also have great chicken nuggets, schnitzels and southern-style tenders in their range; we shredded the latter to make a delicious BBQ pizza with Tammy Fry-Kelly herself! 
All of the major supermarkets stock great chicken alternatives in their fresh and frozen sections and some even have own brand products such as Waitrose and Marks and Spencer- who even have their own No Chicken Caesar Salad!
Other great and easy alternatives to chicken are tempeh and tofu. Amazingly tasty and versatile, you can use these products as chicken substitutes in many dishes.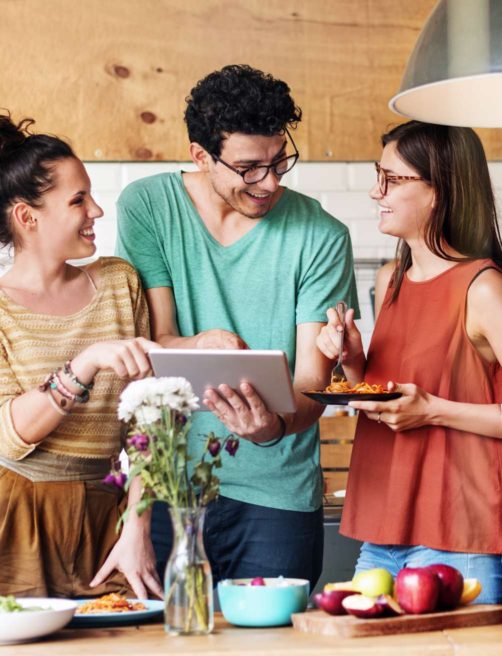 What about other
animal products?
You don't have to miss out on anything if you decide to reduce or eliminate your consumption of animal products! There is a plant-based alternative for pretty much every food: from dairy-free cheese pizzas to veggie burgers, and cheesecakes to ice cream. Plant-based milks are everywhere nowadays too! Baking is super easy without eggs, and it's fun to discover new ingredients and recipes, treating your palate to so many new tastes and textures.
Check out our delicious recipes and all the meat-free products you can find in the supermarkets.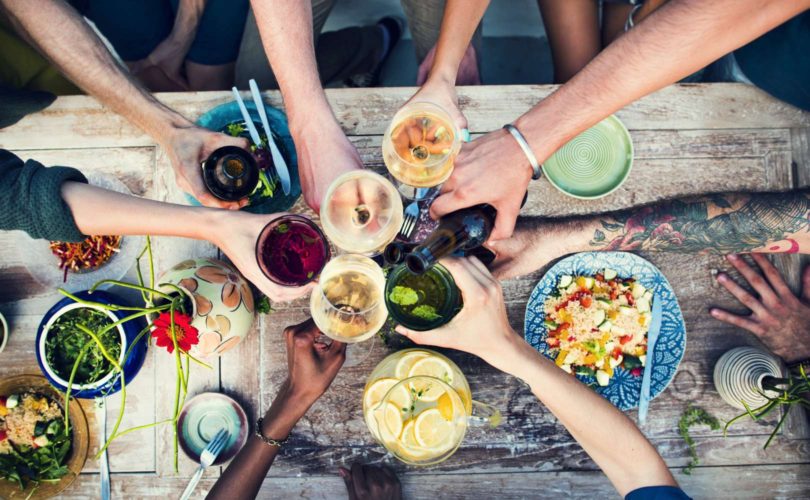 How can I find like-minded people who
can give me tips and support?
Whether you want to reduce your meat consumption, go vegetarian, or try out some new vegan recipes – everything is more fun together! You can either ask a friend or family member to join you on your mission to a better and healthier you, or you can find like-minded people on the internet and at local meetups. Look for vegan meetups in your community and follow us on Facebook, Twitter and Instagram!
What about protein?
And vitamin B12?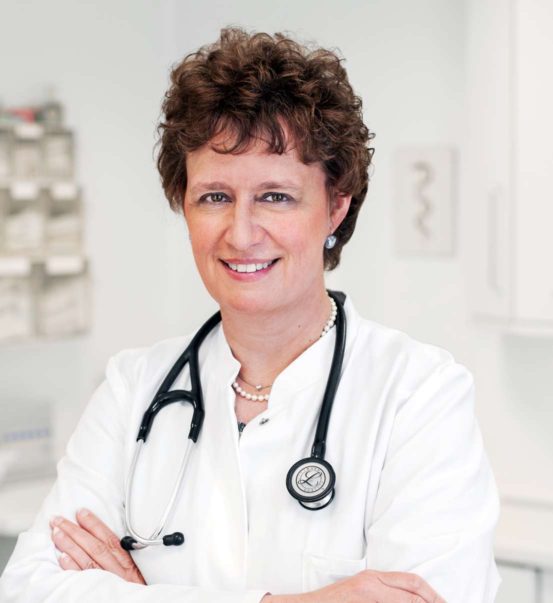 Studies show that a balanced vegan diet is usually healthier than a diet with animal products. Almost all plant-based foods, especially legumes such as lentils, beans and peas, contain some protein and if you eat a balanced diet you will not go short of protein. However, you should make sure you get enough vitamin B12. This can be achieved through chewable vitamin tablets.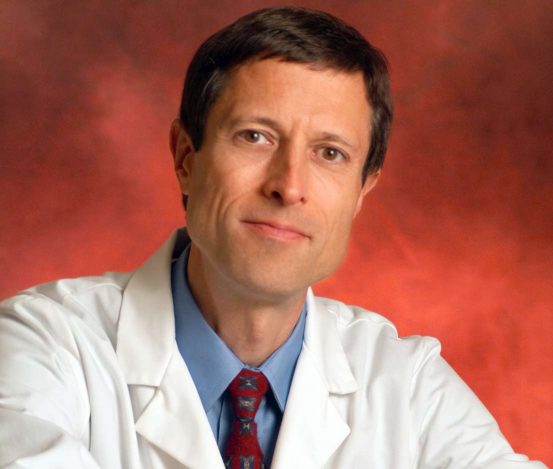 More and more athletes are finding that a plant-based diet can easily provide all of the necessary vitamins, minerals, and yes – even protein – to fuel a medal-winning performance.
My family and friends
have lots of questions
about a plant-based diet.
How can I help answer
their questions?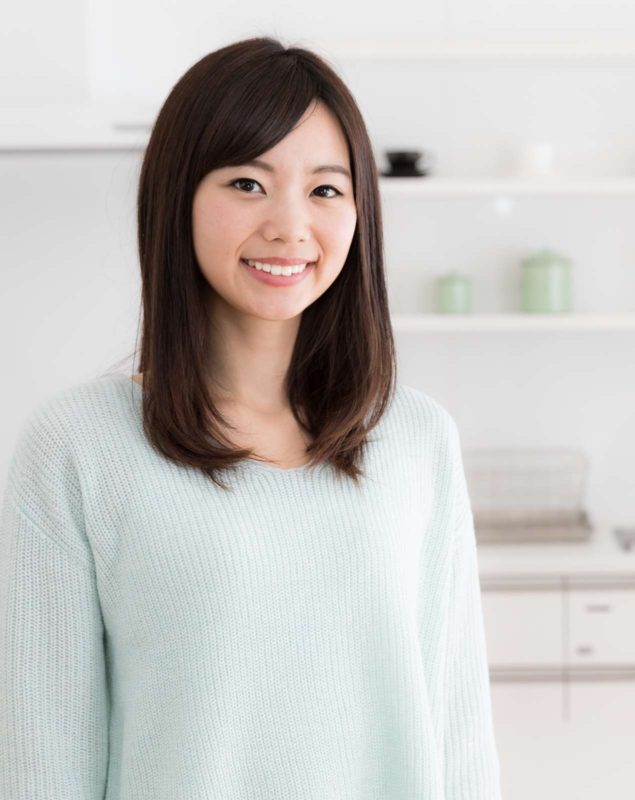 When you make changes to your diet it may raise some questions among your friends and family. You can help answer these questions by explaining what motivated your decision. It's important to always stay open to others' reactions and opinions. They should not get the feeling they are being judged by you because they don't share the same opinion. But what always works well is food! Cook them a meal and show even the most hardcore sceptic that a plant-based diet can be both tasty and healthy!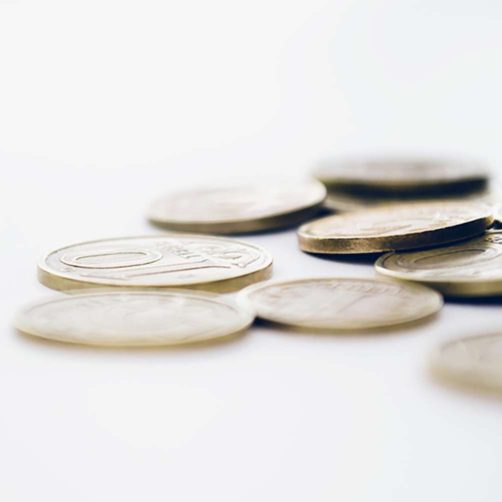 Will I save money?
Basic plant-based foods such as bread, rice, noodles, vegetables, potatoes and fruit are the most affordable products in supermarkets. Nowadays you can also get low-cost meat alternatives in supermarkets and health food shops such as Tesco, Asda, Waitrose, and Holland and Barret. Check out our On a Budget section for more ideas on how to eat delicious and affordable plant-based options.
I do a lot of sports.
How can I achieve
peak performances
with a diet free from
animal products?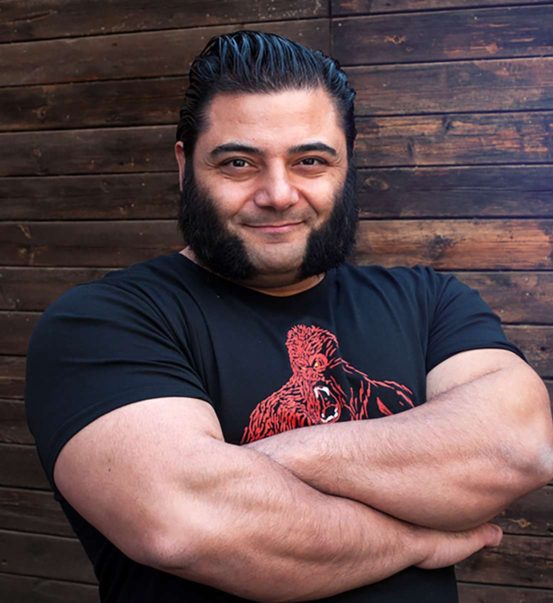 In 2011 I won the Strongman Championship and became "Germany's strongest man" in the same year that I transitioned from vegetarian to vegan. Over the following two years I was able to achieve three world records and one European championship title! Since going vegan I recover faster from my training and feel so much better in my body. My tip: If you spend some time on your nutrition and find out a little bit about which foods contain certain nutrients, you can break your own records!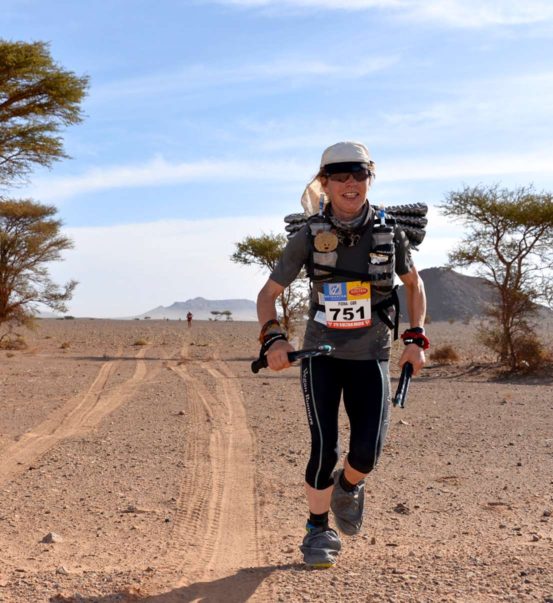 I like to encourage people to think about veganism in a positive way. I try to break down stereotypes and myths attached to veganism by my actions. I am one of only 800 female firefighters in the UK – a job which people don't expect to see a female doing, let alone a vegan one. I run endurance events, a thing which people don't think you can do if you are a "weak vegan".
Fiona Oakes is a firefighter, ultra-runner, holder of three running world records, and the fastest female to run a marathon on each continent. She is also vegan.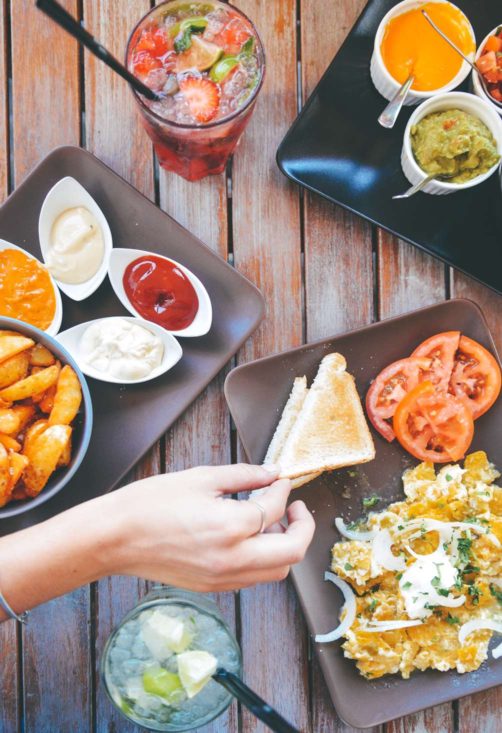 Can I eat out easily on a vegan diet?
Of course! You might have noticed the increasing number of vegan and vegetarian restaurants that are opening up all over the UK. Use Apps like HappyCow, TripAdvisor and VegMan to help you quickly find the nearest restaurant to you.
The biggest chain restaurants have plenty of vegan options available. All Bar One have launched an impressive vegan menu, with options to suit both healthy eaters and those of us that like a bit of fast food. Pizza Express have also upped their game with new menu options like their Leggara vegan roasted veg and carrot cake for dessert.
Adding to their already popular vegan menu, Zizi now have a four cheese vegan pizza and a caramelised biscuit cheesecake. Book us a table right now!
Wagamama has made their vegatsu a permanent addition to their vegan menu. As well as The Avant Garde Vegan's vegan egg dish.
Also on the high street with great options for vegans are Pho, Pret a Manger, Gourmet Burger Kitchen, Frankie and Benny's, Leon and many more. There is something for everyone!
Sign up
Receive our free e-cookbook plus email tips & support.