Eggs
Scrambled eggs
Feel like having a tasty scramble without eggs? An animal friendly alternative to scrambled eggs is scrambled tofu. It can be prepared in just a few minutes and contains zero cholesterol!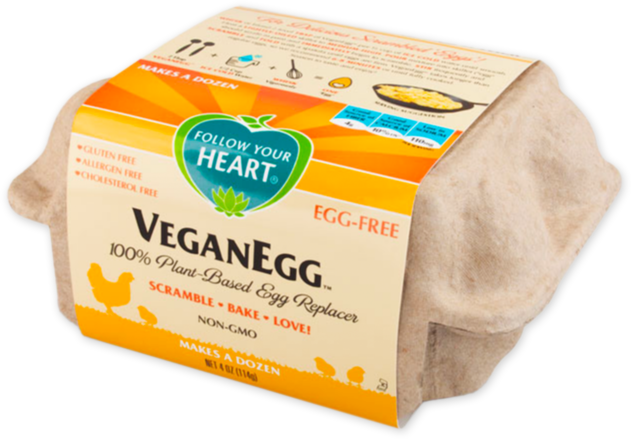 Follow Your Heart vegan egg mimics the taste and texture of scrambled eggs perfectly. Flavoured with whatever herbs and spices you prefer; it makes for a tasty breakfast and is a great way to satisfy an egg craving.
Fried egg
Even an egg-less fried egg is possible! Powdered egg replacer is available in different types, as egg yolk, egg white or whole egg. Simply mix with water and fry like a conventional egg. Look out for Orgran, Ener-G and The Vegg, which can be found in health food shops or online. To find out more, check out the products and recipes on the Love Veg blog.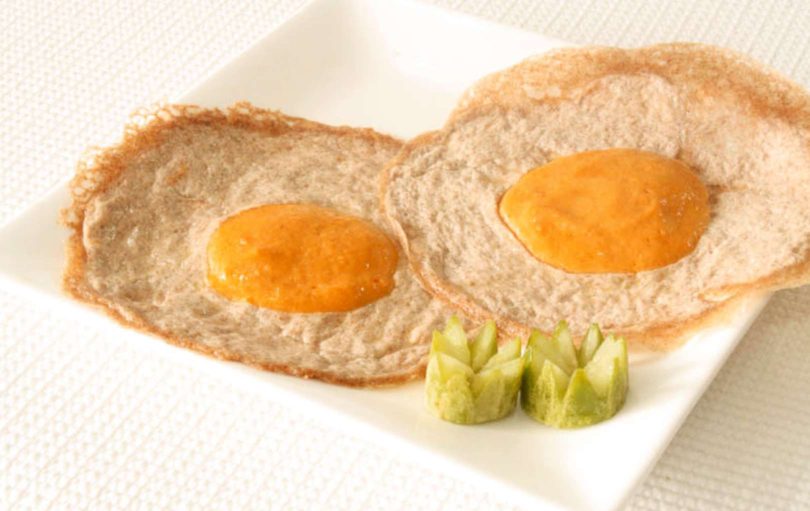 Egg-free mayonnaise and salad cream
Can be found in some supermarkets, most health food shops and online. Canola or sunflower oil are used to achieve just the right creamy texture. Perfect for sandwiches, potato salad or with chips.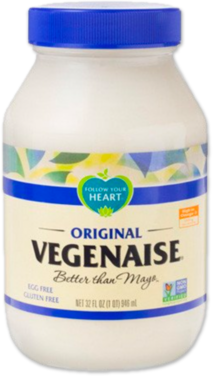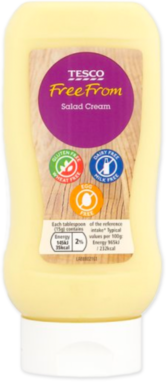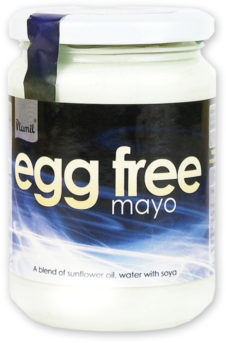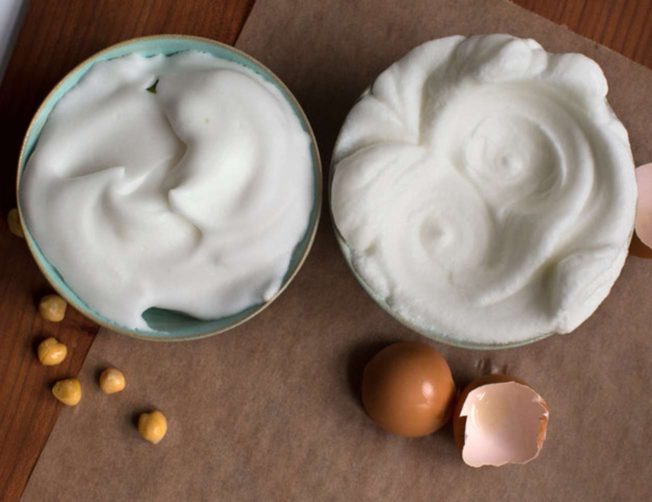 Another cheap and accessible natural replacer for eggs is aquafaba, or legume water. 3 tablespoons of the water from chickpeas, tofu or any legume is equivalent to one egg and it can be used to make incredible cruelty free meringues, macaroons and marshmallows!
Egg-free baking
Eggless cakes, pastries, breads and biscuits are all easy to make and taste amazing! Check out our recipe section, search online or buy one of the many excellent vegan cookbooks available. Shortcrust and puff pastry, pasta and bread can all be made quite easily without eggs. For other baked goods, it is possible to replace the eggs with mashed banana, tofu, chia seed, applesauce, flaxseed, nut butter or commercial egg replacers that are available in Sainsbury's, Holland and Barrett and other health food shops, or online. The best known ones are No Egg by Orgran and Ener-G Egg Replacer.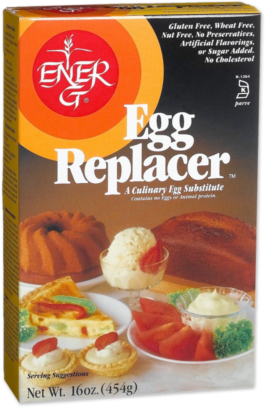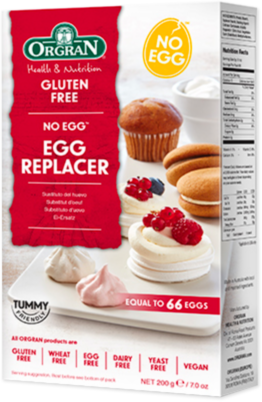 An applied example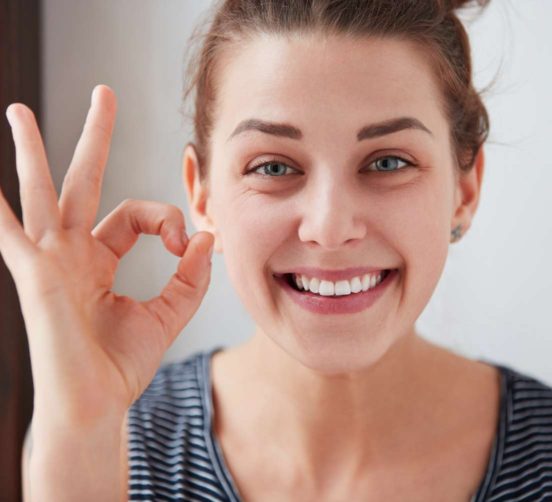 Bernd Hartner is the owner of a bakery that has been producing tasty, sweet pastries without eggs or other animal products since 1999. Among other goodies, he produces: plaited buns, walnut, apple or poppy strudel, coffee cake, Danish pastries and many continental delicacies.
The bakery produces these cakes without any commercial egg replacer, instead they use soya flour as thickener and sparkling water to lighten the dough. For a shiny puff pastry, they brush the unbaked pastry with a mixture of 1 tbsp. soya milk or soya cream and 1 tbsp. oil.